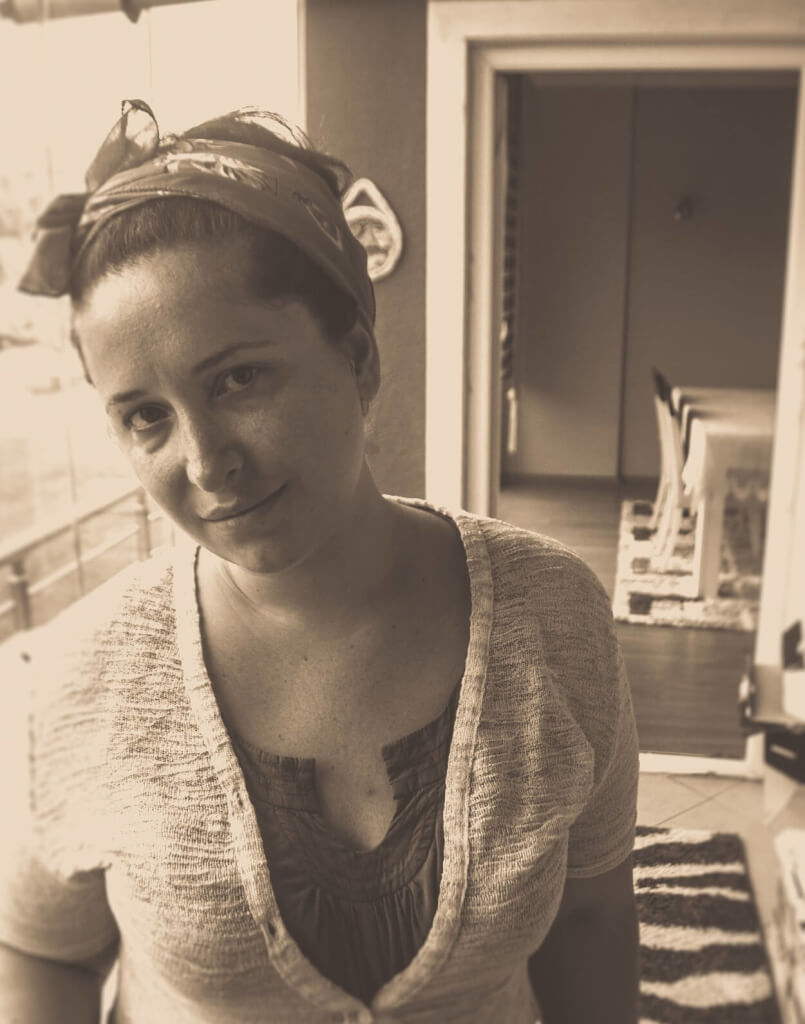 Contact : silabakialkan@gmail.com
---
I think my story begins on that day I secretly tried to squeeze a pomegranate's juice.
I was three years old.
Now that I think about it, all of my childhood memories are mostly related to food: the ice cold Turkish coffees I used to make for my parents, the Yayla soup I used to make in the kitchen of our summer house in Tekirdag, the thick rice pudding I made for my friends when I was fourteen, the tabbouleh, brownies  and isot pepper pilafs I made for my college friends…I had a recipe book while other girls had secret diaries. I remember skipping school so that I can watch my favourite cooking show on TV.
But my real story begins after my daughter Bade's diagnosis with Type 1 diabetes. After those first days of extreme sadness and shock, I have discovered grain-free recipes. I believed with all my heart that a healthy grain-free diet,  though it cannot reverse the condition, can protect my daughter from other autoimmune conditions related to Type 1 Diabetes.
Then I created this blog, Bade'nin Sekeri  -"Bade's (blood) Sugar"- to share my experience and help others with special diets. Maybe I wanted to help myself the most, because this blog ended up being an occupation that brought me back to life.
Turkey is a country famous with its grain consumption. So, grain-free recipes seemed crazy to so many people back at the time. But Bade'nin Şekeri  quickly became widespread amongst many people with very limited dietary choices and serious conditions.
All my recipes are made with homemade, natural, non-GMO ingredients. I do not use packaged, processed food with additives and I definitely do not use sweeteners. I buy my own raw milk and make my own cream, butter, cheese and yogurt. I also get in touch with small farmers from all around Turkey and find the most natural, traditional, exclusive and healthy products to use in my recipes.
I often accept recipe requests from readers with a certain unhealthy food craving, and adapt the craved food into its healthy, refined sugar and grain-free version, free of charge of course!
My name is Sila, and I am from Istanbul. Apart from being an old movies and music lover, I am an avid gothic & fantastic literature and French poetry fan with a degree in English Literature. I am Turkish to the bone, a humanist to the heart and very proud of my culture and cuisine.