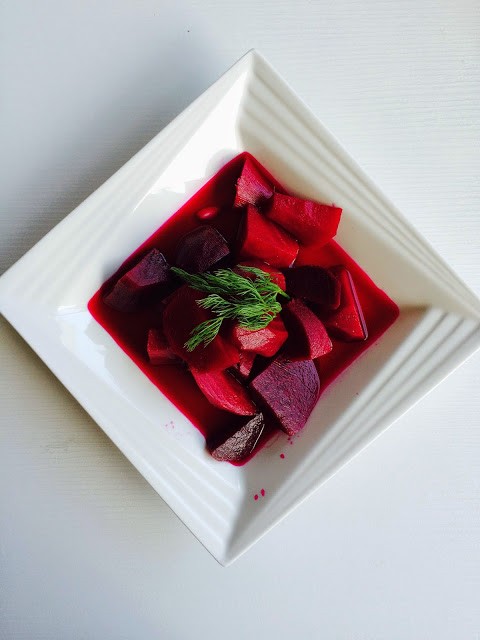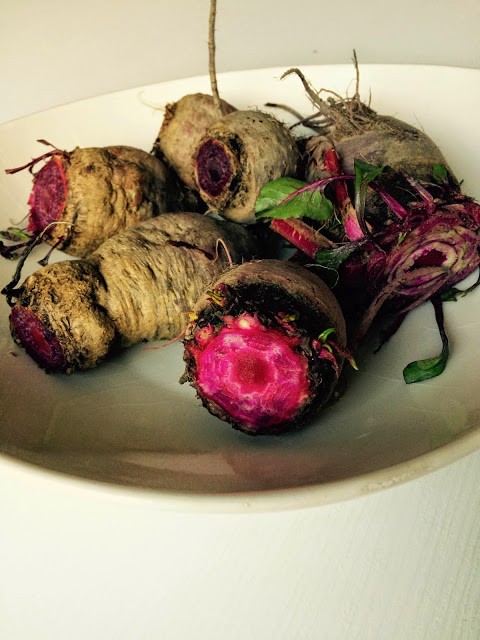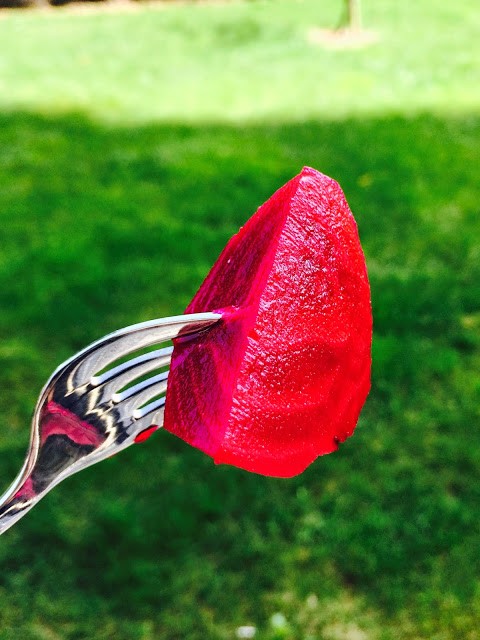 Let's continue with beetroot recipes…Here's my favourite…Beetroot pickles…Universal recipe…They are very easy to make. They also have a special place for me. I remember craving for beetroot pickle juice during my pregnancy to Bade because of my horrible nausea. I used to wake up during the night with horrible stomach burn, run to the fridge, drink up all the juice inside the beetroot pickle jar. The beetroots would go all dry because I would drain all up – but what could I've done, only the juice would soothe my burning stomach…I don't know if because they reminded me of those days, making beetroot pickles was so much fun!
Ingredients:
6 medium beetroots
1,5 lt drinking water
6 cloves of garlic (or less if you don't like garlic taste)
1/4 cup homemade apple vinegar
1 tblspn rock salt
1/2 lemon's juice
Instructions:
Peel the beetroots, wash and cut into small parts. Boil inside drinking water for 15-20 minutes. Cool it.Add vinegar, salt, garlic, lemon juice and stir. Pour it inside a glass jar. Your pickles are ready but I suggest you wait for at least 2-3 days for them to taste better.