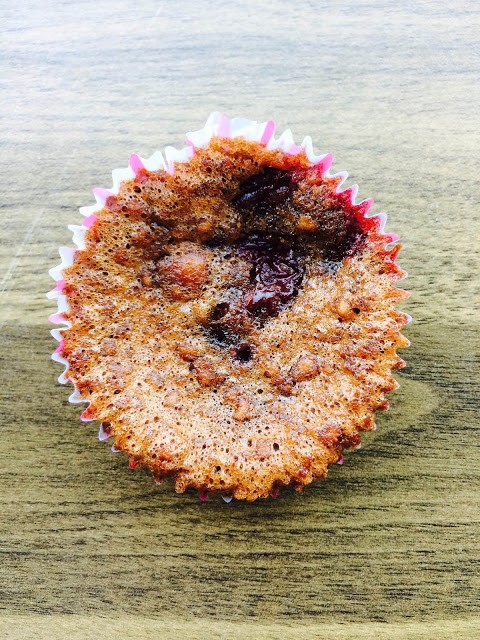 ---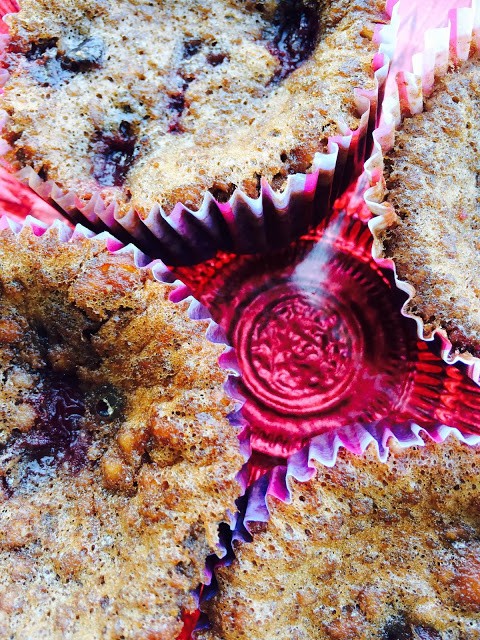 ---
Ingredients;
2 eggs
1/2 cup date puree or any other natural sweetener of choice
1/2 tspn baking soda
3 tblspns milky chocolate sauce – recipe here (or 3 tblspns cream cheese + 1 heaping tblspn cocoa)
18 fresh sourcherries (pitted)
2 tblspns almond flour
3 tblspns coconut flour
Instructions: (For 6 muffins)
Beat the eggs. Add sweetener, chocolate sauce and mix until smooth. Add almond, coconut and baking soda and keep mixing for an another 2 minutes. Add sourcherries and blend with a spoon. You will end up with a very liquidy batter. Split the batter on muffin molds, Bake for 35-40 minutes in a 150 C oven.
---