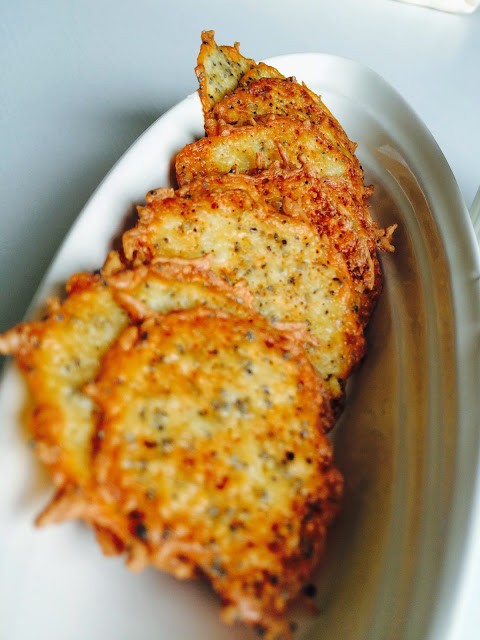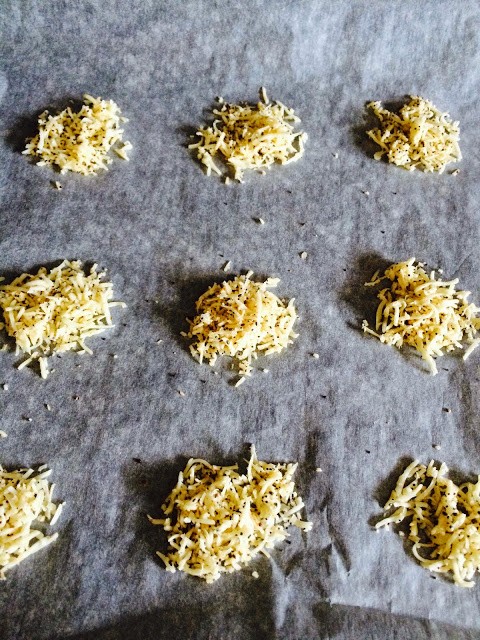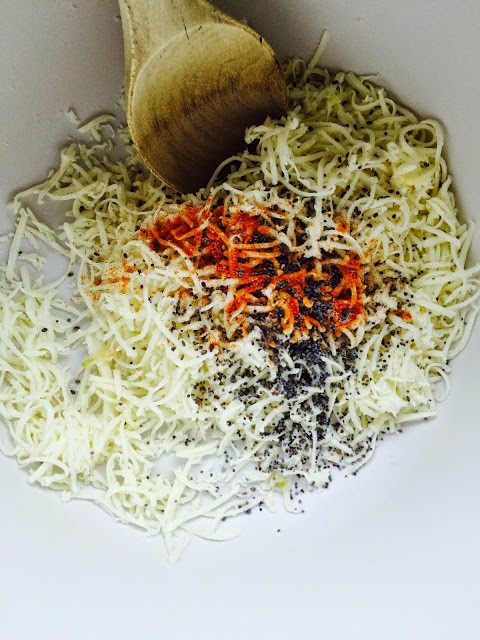 ---
This recipe is from Pinterest, and it's anonymous. Of course I have altered the original recipe and spiced things up.
I have also added garlic without even thinking because hello! Cheese and garlic are inseparable! Poppy and chia seeds were also a nice addition.
There are no additives like MSG inside, they are natural and low carb !
Bade loved these chips but she didn't want to dip them in the sauce. My dip sauce is also homemade. Made entirely out of yogurt, some homemade mayo, curry spice, vinegar, mint and basil.
Ingredients:
1 cup finely shredded dil/mozzarella cheese(or any other you like)
2 small cloves of garlic
1/4 tspn sweet red pepper powder
1/4 tspn blue poppy seeds
1/4 tspn chia seeds (optional)
1 pinch of rock salt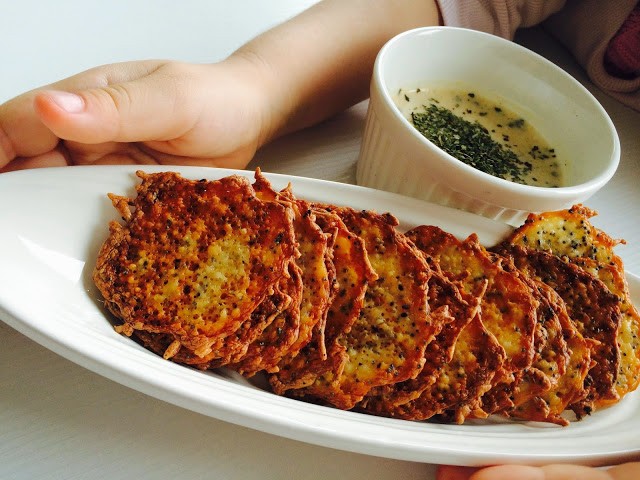 Instructions:
Blend all with a wooden spoon. Place a baking sheet on your oven tray. Place 1 tspn at a time on your tray and leave 2 cm space between each. Press gently. Bake until golden brown in a pre-heated 180C oven. The more brown they are the crunchier they get.. but make sure not to get them burnt. Remove from the oven, let it cool a little and enjoy preferably with a dip sauce of your choice.