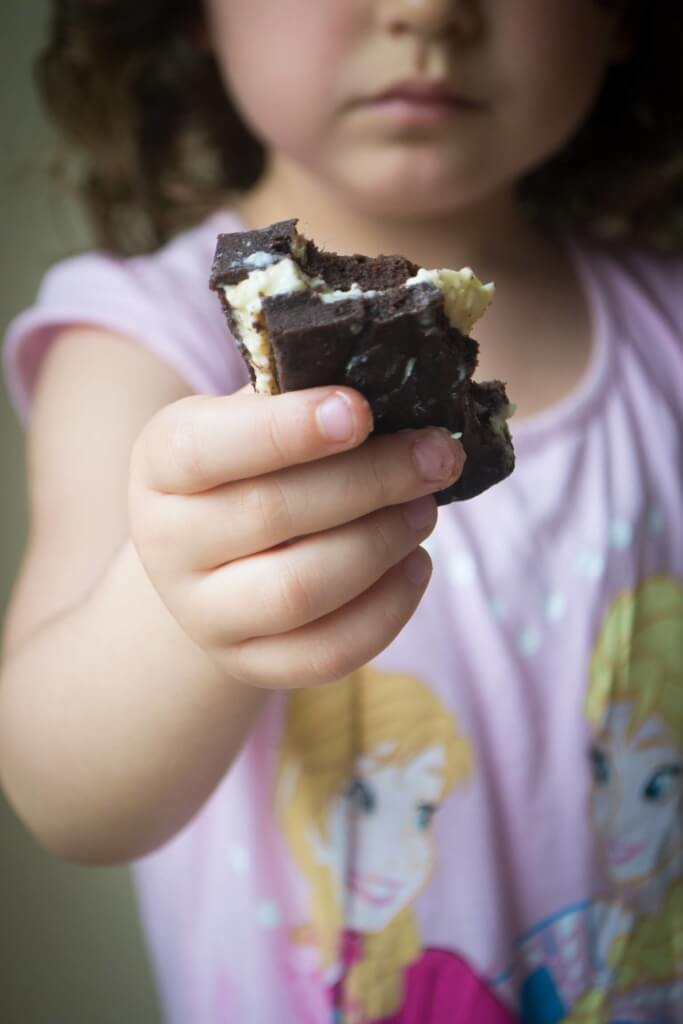 ---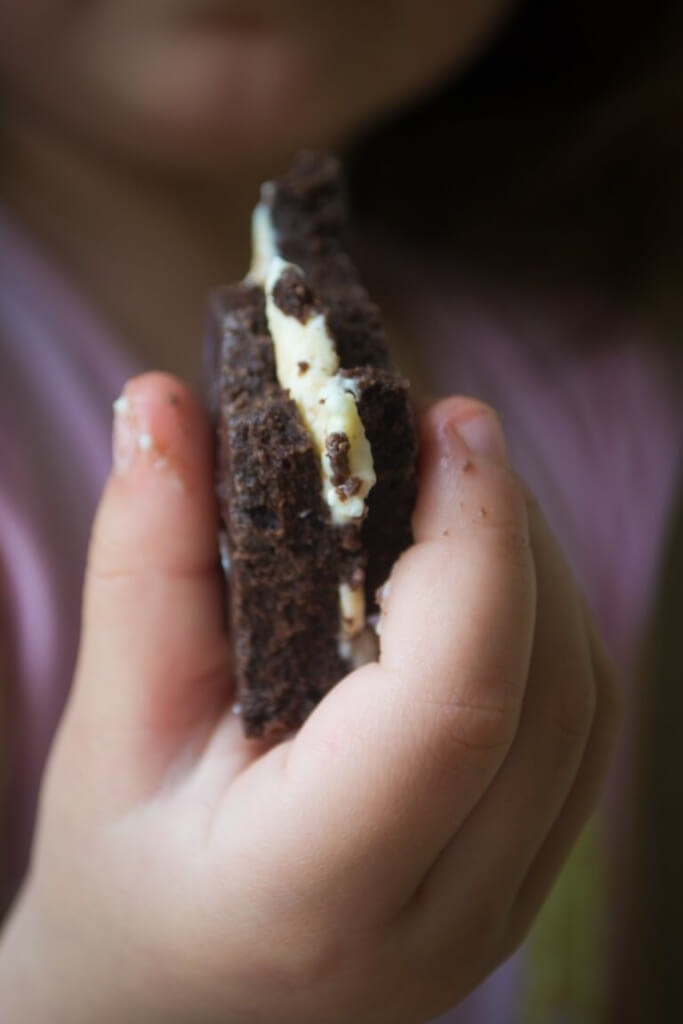 ---
Now, milk slice is especially a favourite of children and I really despise it for this reason. Bade sees it in commercials all the time and finally had the pleasure of tasting it thanks to her friends (she also had me taste it and the damn thing is really delicious.) so it's a good thing it is this easy to make. But I suggest you use a really wide baking sheet and spread the batter as thin as possible as mine turned out a little thicker than I expected thanks to eggs.
A standart milk slice has these inside:
Ingredients: Fresh Pasteurised Milk (35%), Palm Oil and Fat, Sugar, Wheat Flour, Skimmed Milk Powder, Honey (5%), Concentrated Butter, Whole Egg Powder, Fat-Reduced Cocoa, Fine Bran, Raising Agents, Emulsifier (Mono- and Diglycerides of Fatty Acids), Flavourings, Salt.
And below you can find my grain and refined sugar free version.
By the way, I have just asked Bade:
"Will you ever want to buy milk slice from the store?"
"Nah. You bake it."
---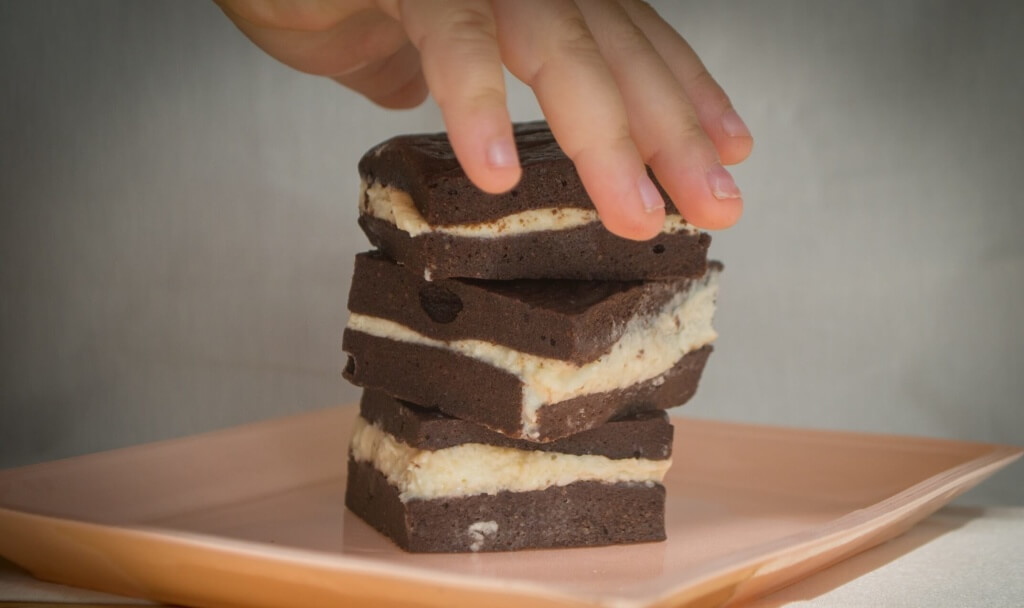 ---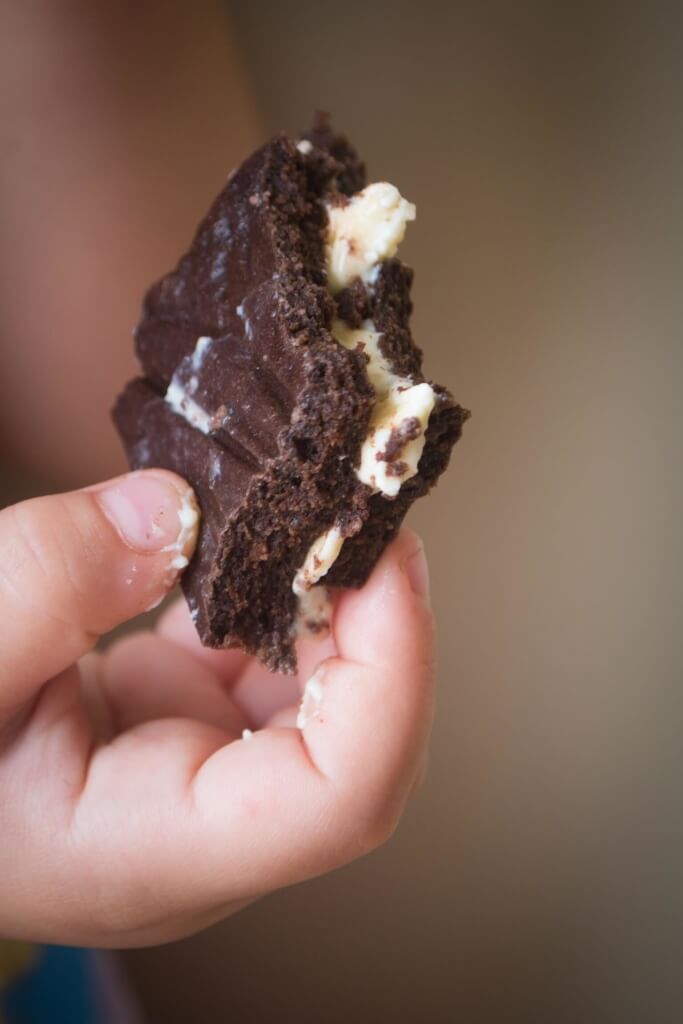 ---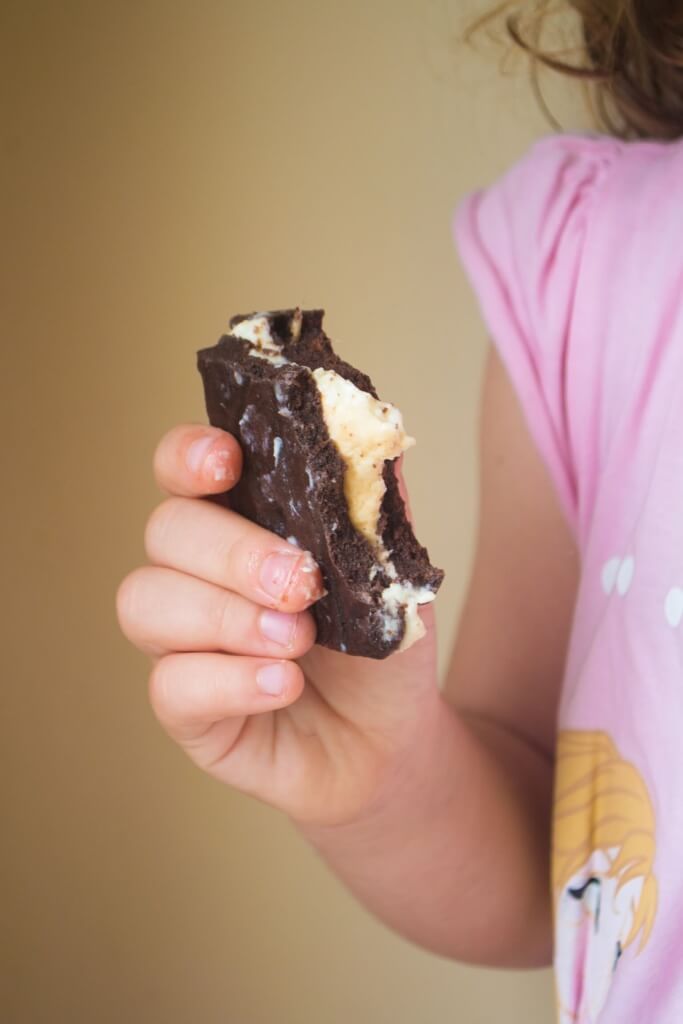 ---
Grain free & Refined Sugar Free Milk Slice
Prep Time:30 min
Cooking Time:30-35 min
Serves: 6-8 slices
Ingredients:
For  the cake
3 eggs (small, healthy and pasture raised)
1 cup (80 gr) raw hazelnut meal (you can use almond, walnut or peanut meal or a mixture of them all instead.)
3 tbspn (24 gr) cacao
1 tspn vanilla extract
8 pcs soaked&pitted&pureed (64 gr) dates
For the filling
2 tbspns clotted milk cream
2 tbspns soft, spreadable cheese
1 tspn vanilla extract
1-2 tbspns honey (arrange the amount acc. to your taste)
Instructions:
1-Set the oven to 150 C.
2-Beat the eggs. Add the remaining cake ingredients and blend until smooth.
3-Pour the batter in a parchment covered baking sheet, preferabe 33,5 cm  x 21,5 cm. Bake for 30-35 min. Remove and cool.
4-Make sure the filling ingredients are on room temperature and mix until smooth.
5-Cut the cake in half, spread the filling on the first and cover it with the other. Refrigerate for at least 2 hours. Slice and serve. Keep covered in parchment paper and in your refrigerator.
Notes:
*For  the little ones with casein-free diet or casein intolerance feel free to use coconut and cashew cream.
---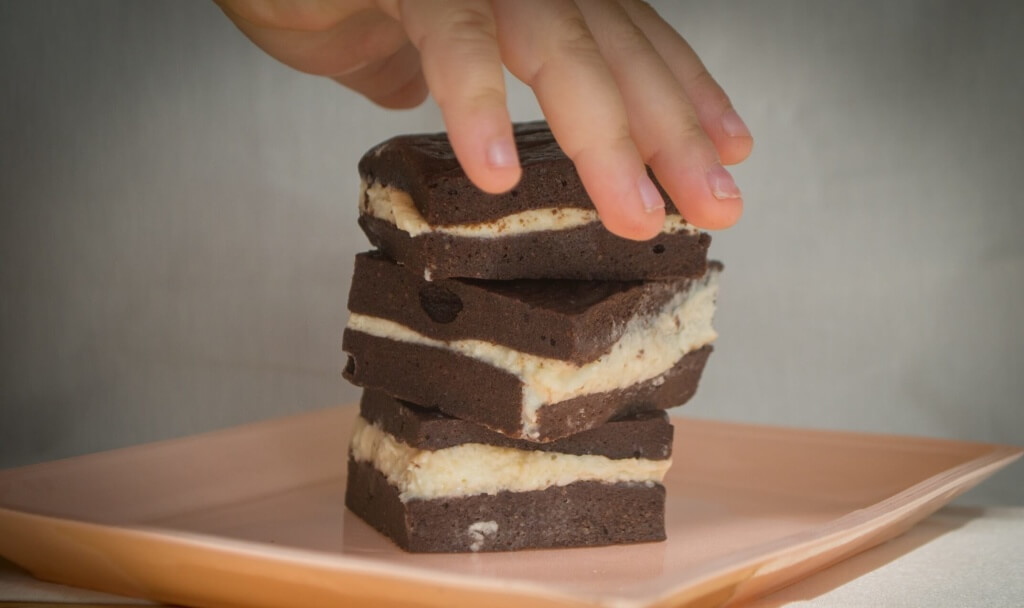 ---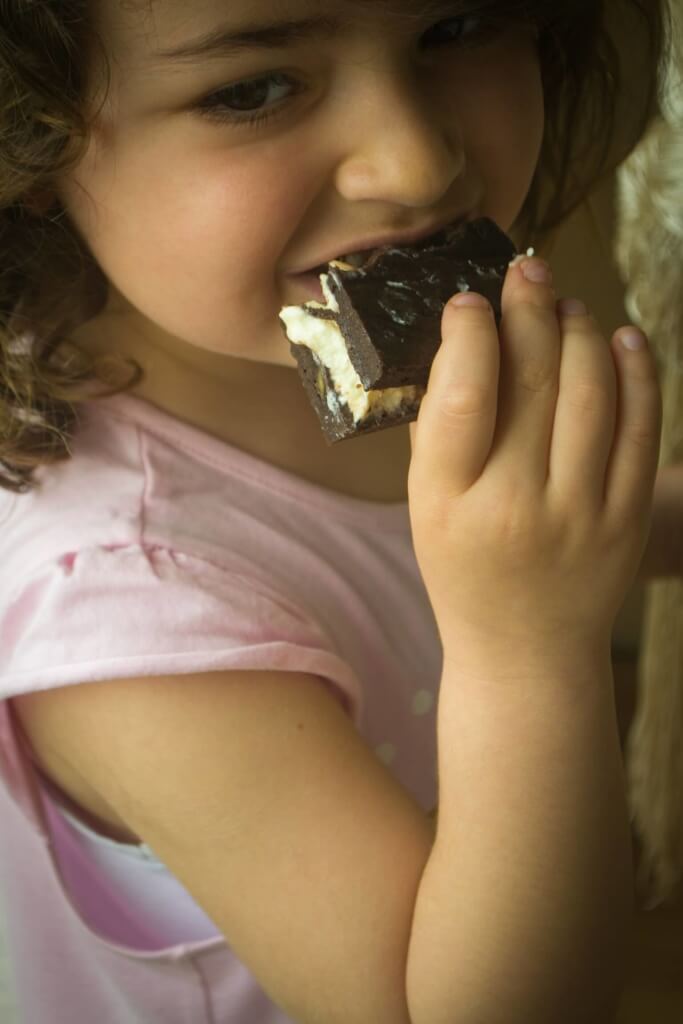 ---