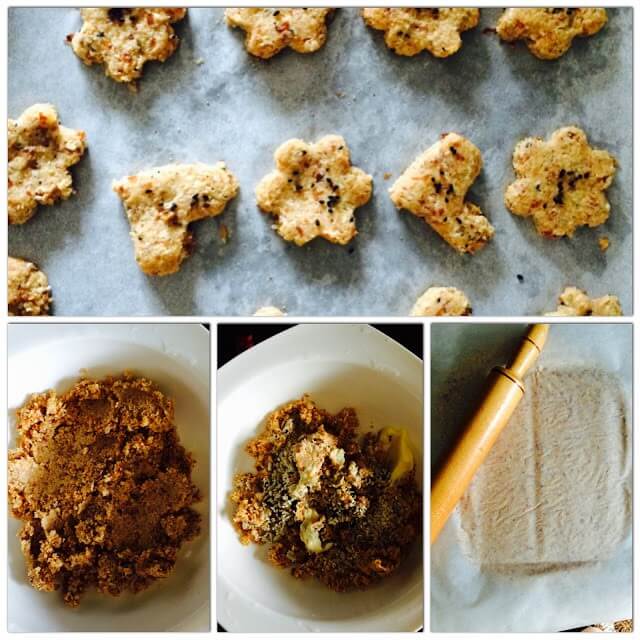 ---
I never was much of a salty cracker fan. I am, from now on. Bade loves them so much. She keeps staring at them when we pass a bakery store but even though she is only 3 years old she knows they are bad for her. So I kept thinking how can I replace those poisonous snacks. Then after a lot of research, I finally had myself a recipe.
Ingredients :
– 1 cup almond meal
– 1/2 cup of raw cashew nut meal
– 1 tablespoon sesame seeds
– 1 tablespoon nigella seeds
– 2 tablespoon sunflower seeds
– 1 large egg white
– 1 tablespoon organic butter
– 1 teaspoon himalayan salt
Cooking time:  20 minutes in a 200C pre-heated oven
Instructions :
Mix all and form a dough similar to cookie dough. Place the dough between two parchment papers and flatten with a rolling pin. Cut out with your favourite cookie cutters, place on a parchment paper covered baking sheet and bake for 20 minutes until they turn golden brown. I suggest you eat them while they are still warm!