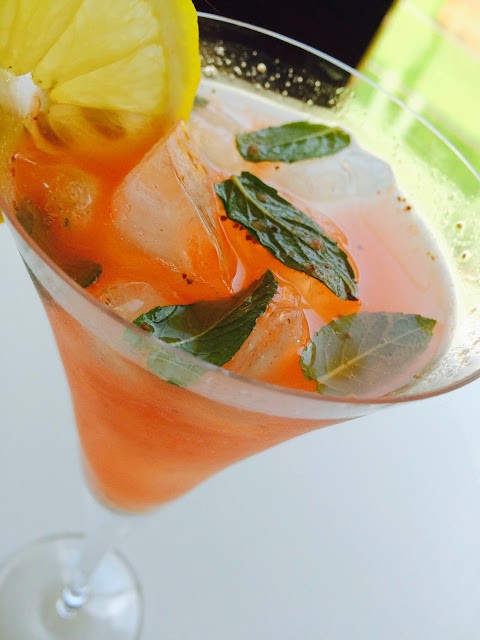 ---
As someone who used to drink soda or fruity mineral water during breakfasts, I have to say my habits have completely changed. Thanks to my daughter of course.
I was never very much into hot beverages. I rarely drank tea. I always preferred my coffee cold.
I know I am not giving very much drink recipes, this is why I am planning on creating more space for refreshing delicious drinks so we won't get tempted by the evil things during thi hot summer. This drink was a Mother's Day gift for myself. I sat on my sunny balcony and sipped this with great pleasure.
And I cherished every sip of it.
Ingredients:
1 lt boiled water
2 handfuls of linden flowers
1 lemon (grated)
5-6 medium strawberries
Honey (optional – I haven't used)
Fresh mint leaves
Instructions:
Steep linden flowers and grated lemon in 1 lt boiled water. Strain when cooled down. Add strawberries and blend in your food processor. Put in the fridge. Serve with fresh mint leaves, lots of ice and lemon slices. I have also sprinkled some of the zest of a frozen lemon.