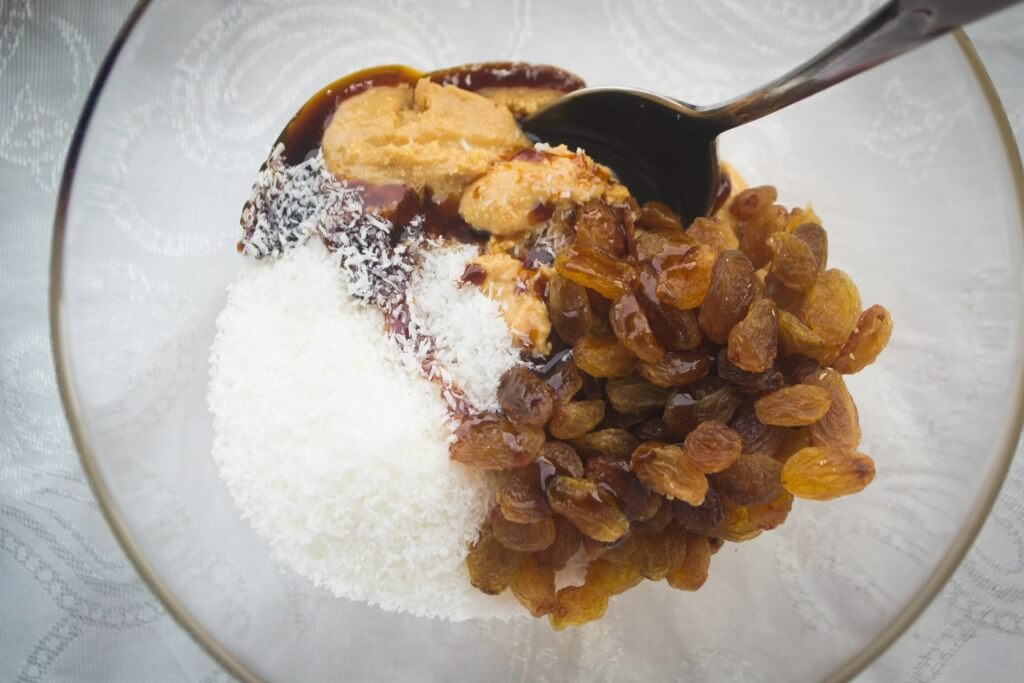 ---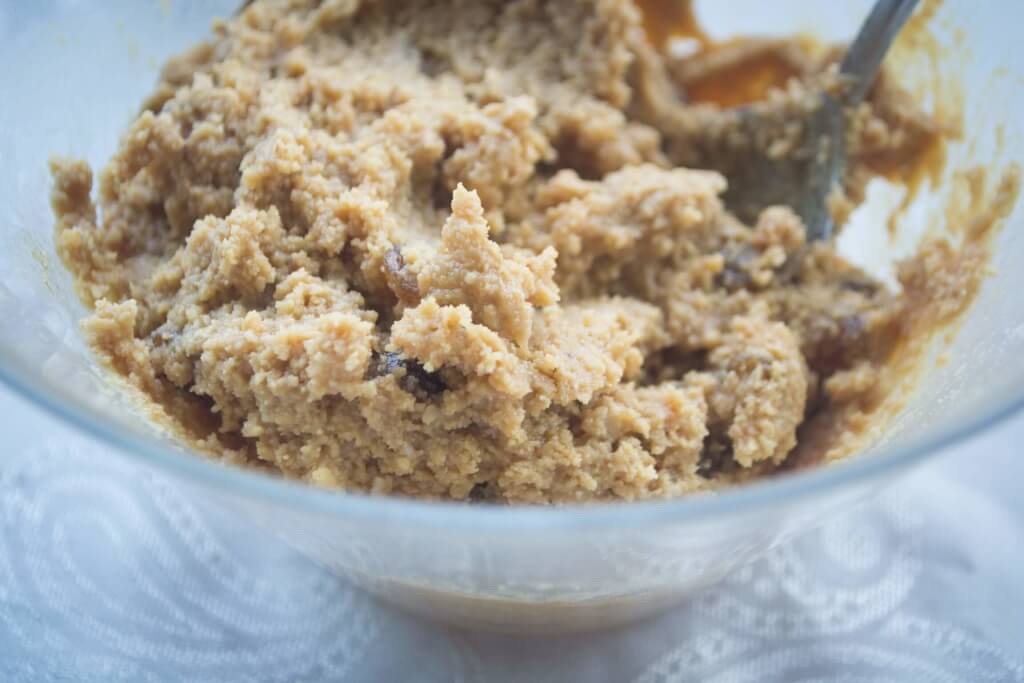 ---
Summer Halva with Peanuts & Dried Raisin
Prep Time:30 min
Serves: 12 slices
Ingredients:
1,5 cup (300 gr) homemade peanut butter
6 tbspns (30 gr) unsweetened shredded coconut
5 tbspns (50 gr) dried raisins
2-3 tbspns molasses or honey (omit if your peanut butter is already sweetened)
Instructions:
1-Place all ingredients in a deep bowl and mix with a spoon.
2-Press in a parchment paper covered 20 cm tin.
3-Refrigerate overnight, slice and serve
Notes:
*You can use hazelnut or almond butter instead of peanut. If you are allergic to nuts, feel free to use tahini, but you might want to increase coconut a bit if you do.
---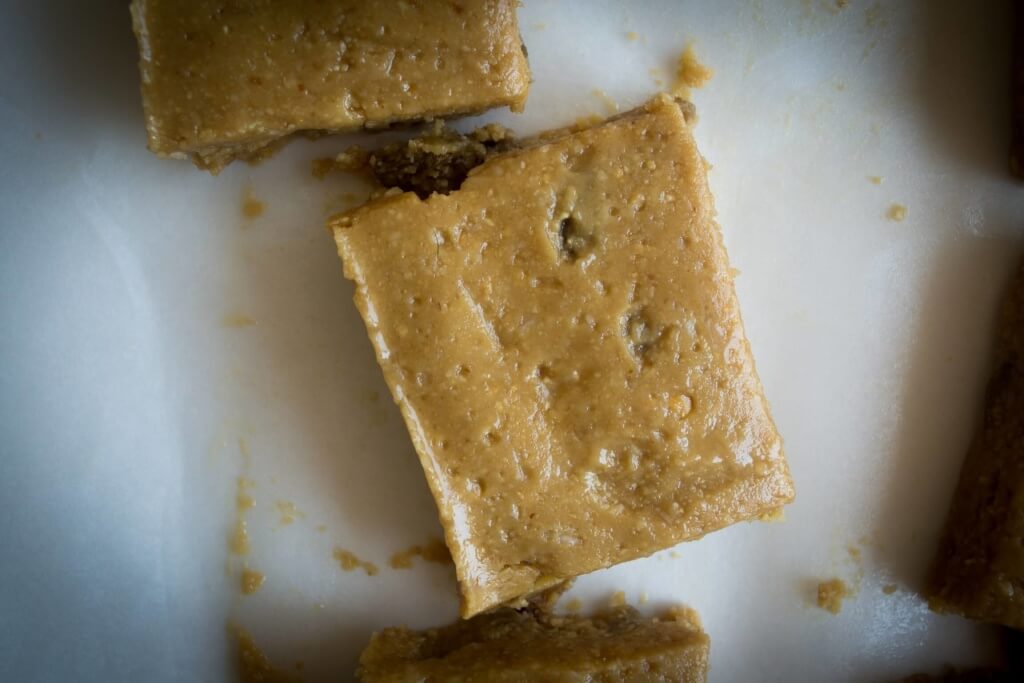 ---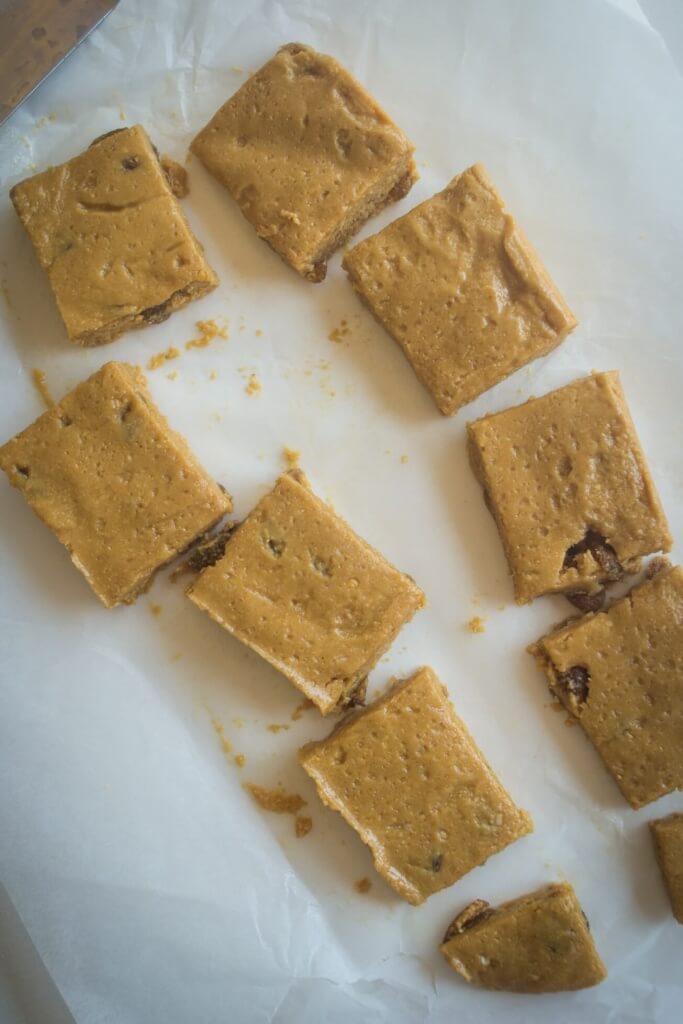 ---