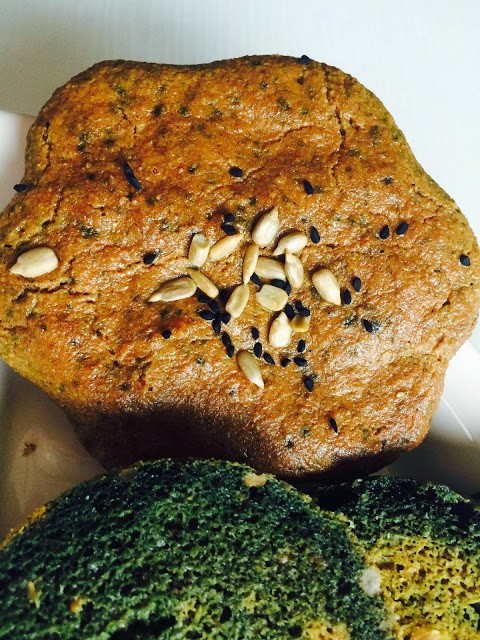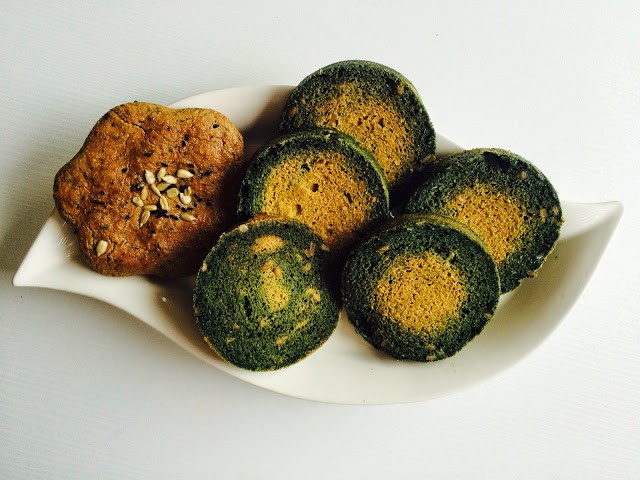 This bread is a good alternative for those with nut allergies. We simply love sun flower seeds, so we loved the taste! And let me ask the question. Why is this bread green?! Because sun flower seeds contain chlorophyll which goes also by the name chlorogenic acid. When they are heated, they make a reaction with baking soda and turn green. And they turn even a deeper shade of emerald when they cool down. But don't worry, this reaction does not change the taste. And there is no harm in eating this bread. But I do suggest you make small amounts and consume within the day. Because the next day you just can't get the same taste of fresh rusk- just like any other thing that gets freshly out from the oven.
Ingredients:
1 cup unsalted sunflower seeds
1 egg
1 pinch of rock salt
1 tspn homemade aplle vinegar
1/2 tspn baking soda
1/2 tspn mahlab spice
1/2 tspn nigella seeds
1 tblspn olive oil/butter
1-2 tblpsns homemade yogurt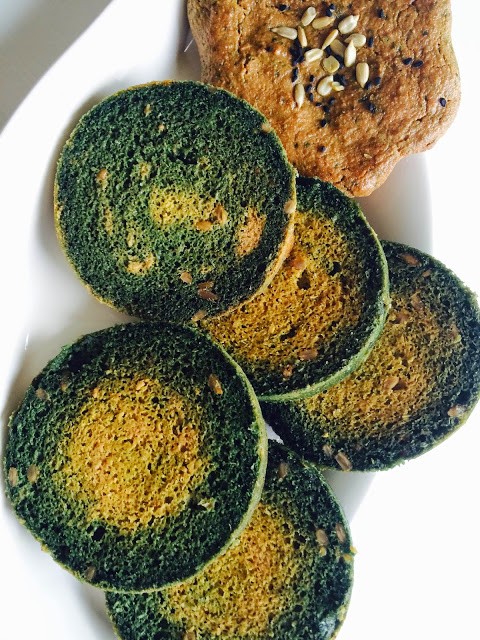 Instructions:
Mix eggs with salt, vinegar, butter and baking soda. Add sunflower seeds and pulse in a food processor into a nice smooth puree. If too thick and 1-2 tblspns homemade yogurt to open it up. Add the spices, bake until golden brown in a pre-heated 170C oven and in a greased mold of preference.