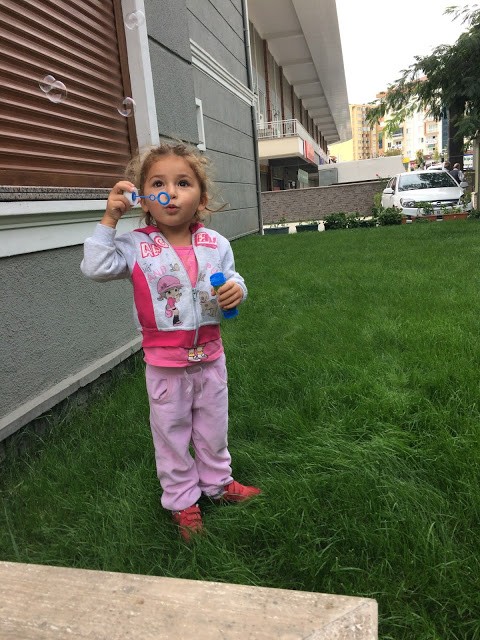 Bade, days before her diagnosis…her clothes look baggy.


---
The signs and symptoms of type 1 diabetes in children usually develop quickly, over a period of weeks. Look for:
Increased thirst and frequent urination. As excess sugar builds up in your child's bloodstream, fluid is pulled from the tissues. This may leave your child thirsty. As a result, your child may drink — and urinate — more than usual.
Extreme hunger. Without enough insulin to move sugar into your child's cells, your child's muscles and organs become energy-depleted. This triggers intense hunger.
Weight loss. Despite eating more than usual to relieve hunger, your child may lose weight — sometimes rapidly. Without the energy sugar supplies, muscle tissues and fat stores simply shrink. Unexplained weight loss is often the first sign to be noticed.
Fatigue. If your child's cells are deprived of sugar, he or she may become tired and lethargic.
Irritability or unusual behavior. Children with undiagnosed type 1 diabetes may suddenly seem moody or irritable.
Blurred vision. If your child's blood sugar is too high, fluid may be pulled from the lenses of your child's eyes. This may affect your child's ability to focus clearly.
Yeast infection. Girls with type 1 diabetes may have a genital yeast infection, and babies can develop diaper rash caused by yeast.
Resource : http://www.mayoclinic.org/diseases-conditions/type-1-diabetes-in-children/basics/symptoms/con-20029197