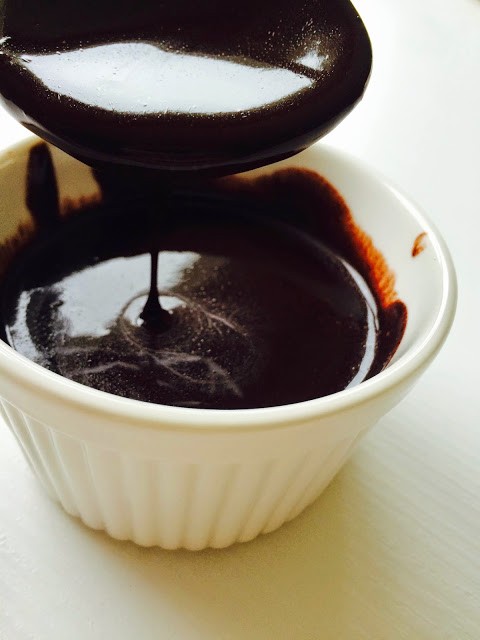 ---
I have tried and managed to make this chocolate sauce before but could not share as I forgot to write the measures down. Today I had to make a chocolate sauce for a new recipe. Of course this time I remembered writing all down. You can play with the measurements of this sauce as you like. My sauce was kind of "bitter". You can increase the amount of the milk. Its possible to thicken the sauce by stirring in low heat. You can use this sauce with any dessert, for example for decorating your home made ice cream or give a taste to your flour and sugar free cakes. I think this one is a delicious alternative for instant chocolate sauces from the store.
Ingredients:
3 tblspn butter/coconut oil
3 tblspn cocoa
3 tblspn hot water
1/2 cup milk/coconut milk
1 tblpsn honey (you can increase or decrease the amount acc. to your preference. Make sure its real honey.)
Instructions:
Melt the butter in very low heat, add cocoa and stir very well. When the mixture becomes smooth add milk and water and blend well. Remove from the heat, add honey, stir. Enjoy.