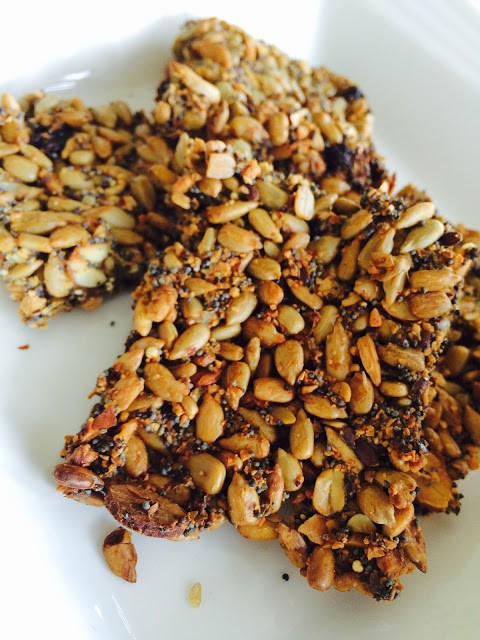 ---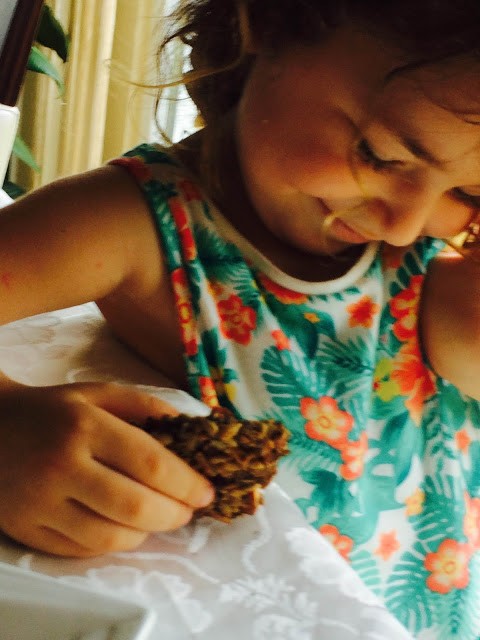 ---
I always get such nice messages from my followers, for example the other day Mrs Suheda sent me a lovely message and in addition to her message there was a video attached.
The nice lady in the video had all kinds of talents. The talents that concern us however are her amazing crackers and granolas.
I simply loved them! I have to mention that there are pumpkin seeds, protein powder, sesame seeds and psyllium husk fibre in the original recipe. You may feel free to add pumpkin seeds and sesame seeds but personally I never even bothered buying Psyllium and Protein powder since they are rather expensive and I can't be sure if they are healthy or not (some say they are, some say they are not).
The recipe for granola is also coming very soon. I just have so many new ideas in my mind that I am sometimes at a loss on what to bake.
But of course your inspiring suggestions always come first.
I'd like to thank Mrs Suheda for this recipe, Bade loved them and so did I. I think this recipe is ideal for breakfast because those crackers would go great with cream cheese or some butter on top. Did I mention they are also blood sugar friendly and amazing for kids? No?
Still thinking about buying those store crackers for your little one? Hope not.
---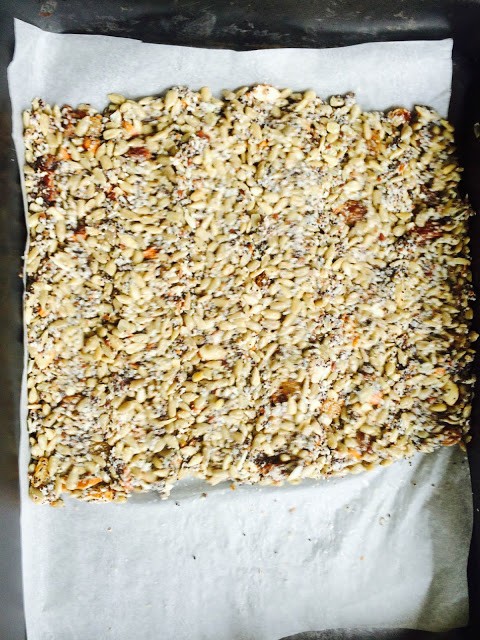 ---
Ingredients:
1 cup sunflower seeds
3 tblspns powdered flax seeds
2 tblspns chia seeds(optional)
3 tblspns blue poppy seeds
1/4 cup almonds (powdered)
1/3 cup of drinking water
1/4 tspn rock salt
Instructions:
1-Mix all ingredients very well, add water and blend with a spoon.  The texture should be like a thick paste, not liquidy.
2-Press the mixture on a baking sheet placed oven tray. Bake for 10 minutes in a pre-heated oven. Remove and cut into slices. Place in the oven once more and bake for around 50 minutes, until the crackers are golden brown and firm.
3-Do not forget to check often as they burn easily. Enjoy!