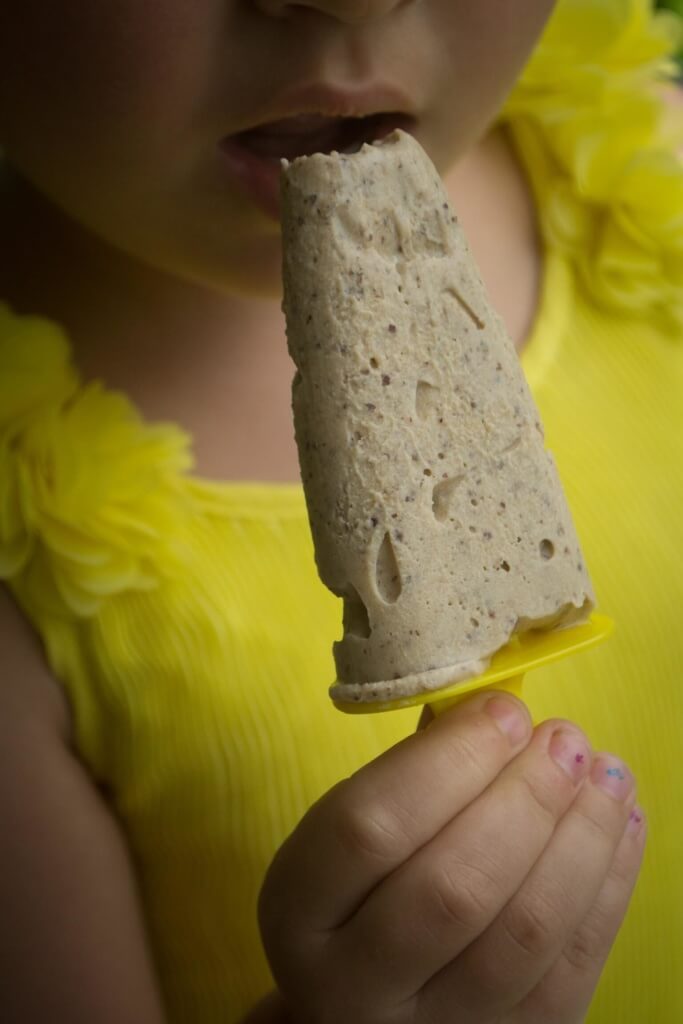 ---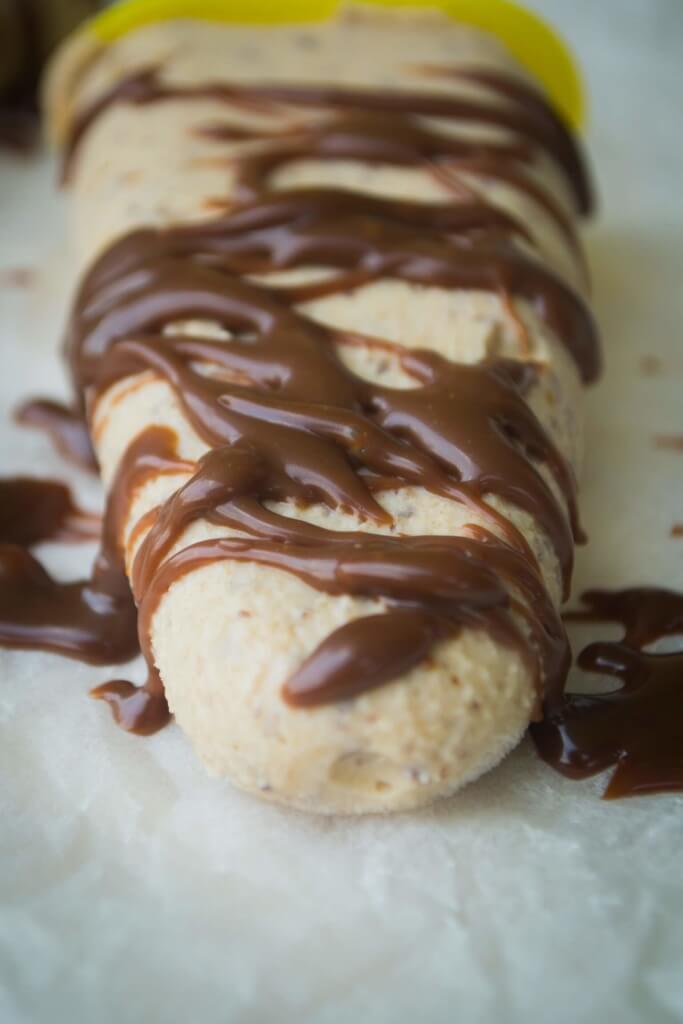 ---
I haven't been able to post much due to technical issues. My laptop broke down. Its cable broke down. I broke down. 
So I have dedicated myself to a bit of summer cleaning and scrubbed every inch of the house, and mind you, I hate cleaning. Then I made a recipe video. When my husband took cake of everything technical, I have prepared the video and published it. Though the video is nice, it is not even close to what I dreamed or desired. I really need to improve myself on video-making. 
Yesterday, while I busied myself with kitchen work, I suddenşy realized how tired I was. I could no longer stand up and thus instantly jumped on the couch watching my current favourite show , Penny Dreadful, while nibbling on this ice cream. Bade was once again mad at me for eating her ice cream. 
But I have to tell you, this was the best thing I could do with the last coconut milk can we have left. It is so delicious and yummy that I keep thinking about the last one in the fridge. But of course, the last one belongs to Bade.
If you ask me "why 14 dates ?", well the reply is easy, I had only 14 dates left when I decided to make this. So I used them all. The ice cream was very sweet and turned out much tastier than store bought ones. Enjoy! 
with love, 
---
---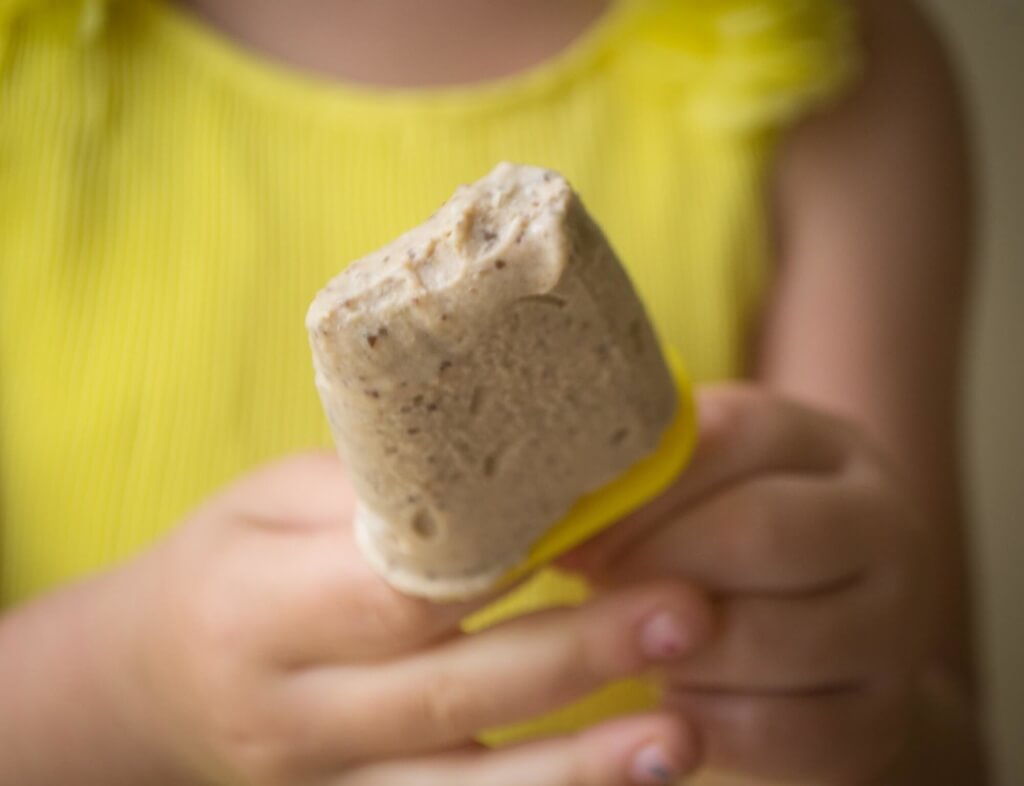 ---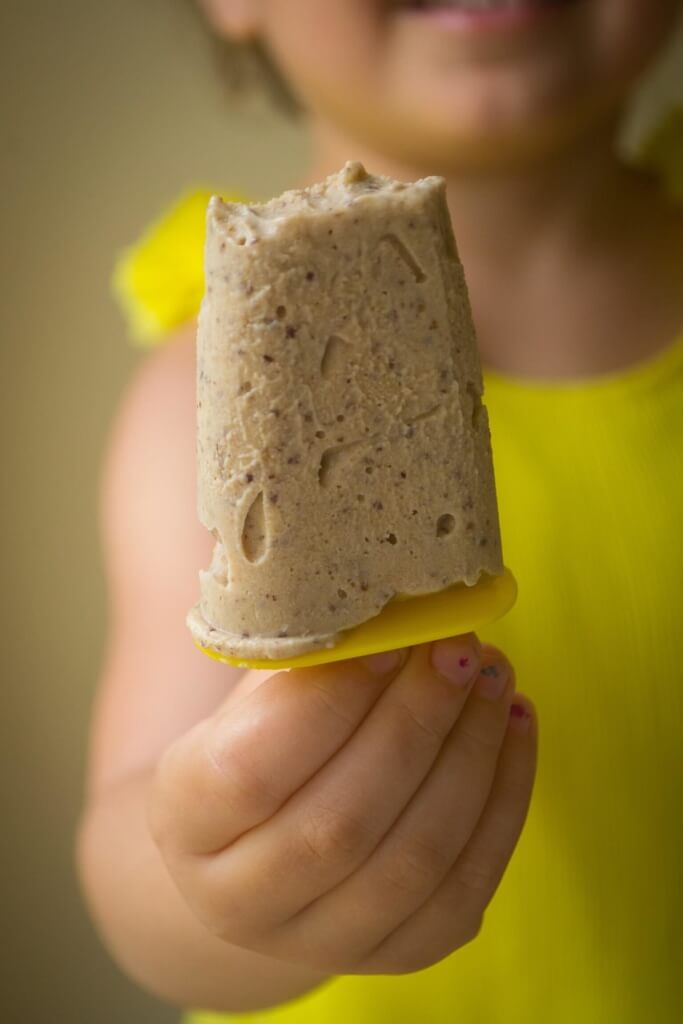 ---
Dairy-Free Caramel Ice Cream
Prep Time: 10 min
Serves: 5 pops
Adapted from Minimalist Baker's Creamy Dulce de Leche Pops
Ingredients:
400 ml Coconut Milk*
14 (14×8 gr) dates (soaked in warm water for at least 15 mins)
½ tspn vanilla extract (optional but recommended)
A handful of walnut kernels** (optional but recommended)
Instructions :
1-Separate the creamy part that stays on top of the can by refrigerating the coconut milk overnight. Place in a deep bowl or your food processor.
2- Pit the dates and add on top of the coconut cream. Add vanilla and walnuts if you desire.
3- Process until smooth and split to your ice cream molds. Freeze overnight. Drizzle with homemade chocolate. Serve.
Notes:
*I have used Lifeco's 400ml organic Coconut Milk. If you will be making this recipe with homemade coconut milk you should add a few spoonfuls of coconut oil to the mixture.
**Omit for nut-free.