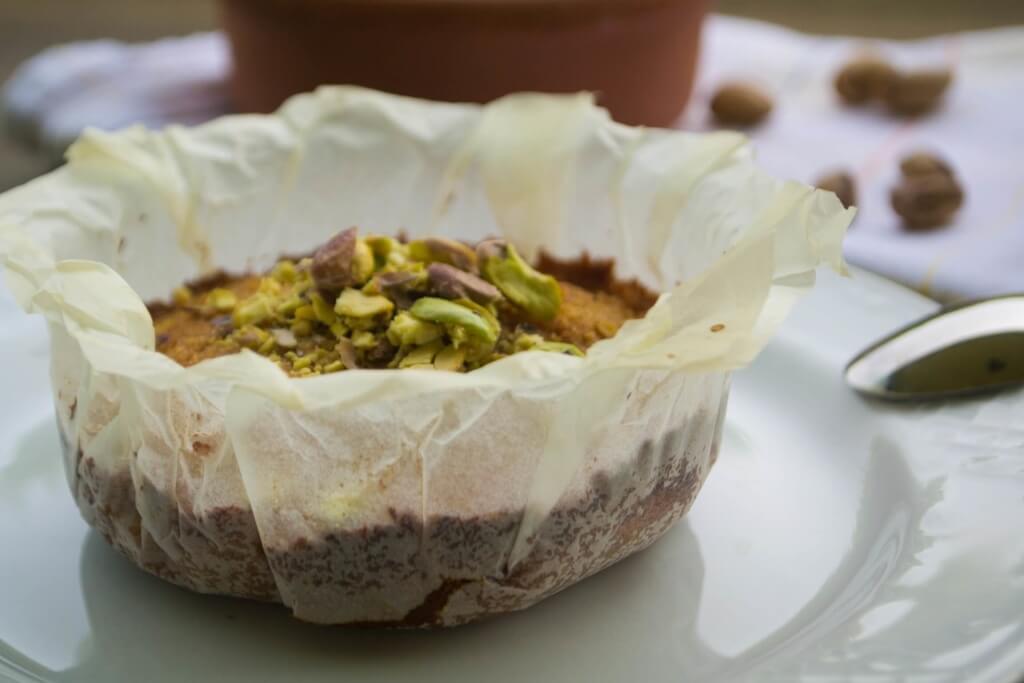 ---
Yes I know. Kanafeh (a very popular Turkish cheese pastry soaked in syrup) ? No way. But it happened, sorry. Yesterday morning I opened up my eyes with Ms Elif's message. She was craving for kanafeh to the point that she was about to ditch her diet. It's very understandable, in my world. And my inspiration wheels started to turn immediately. Yes Food Industry, challenge accepted! So we thought about how we could do it. The cheese was OK but how could we take care of the kadaif noodles ? The answer was actually simple. Of course with my beloved little helper, coconut. Anyway, the recipe is below. It turned out to be a great dessert after a funny, even crazy but an efficient brainstorming. And Ms Elif did not ditch her diet. As you will see it's very simple to make. And of course ingredients are all unprocessed, real food. Or have you thought you could never eat kanafeh again ?
---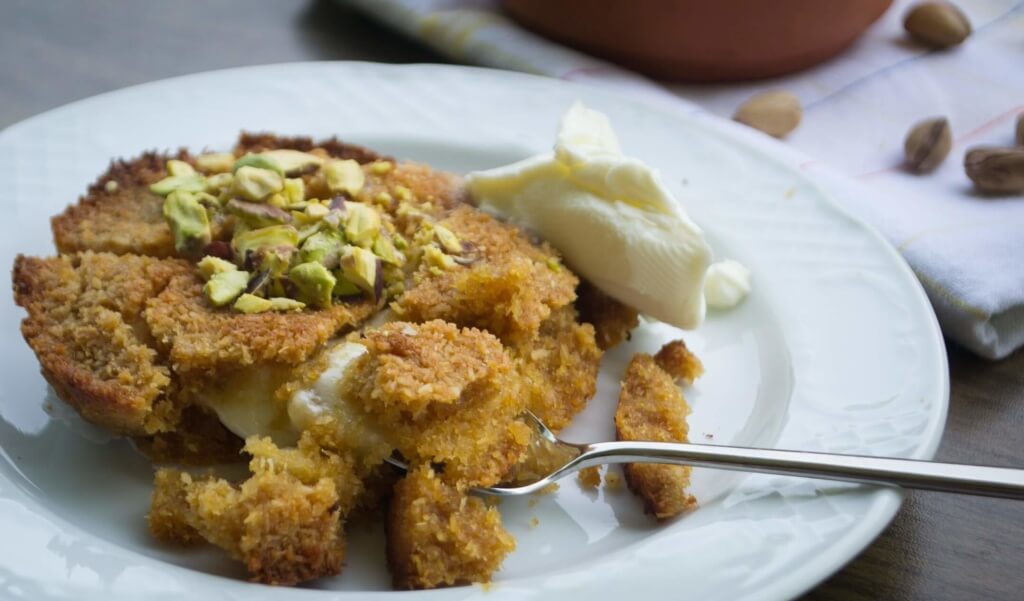 ---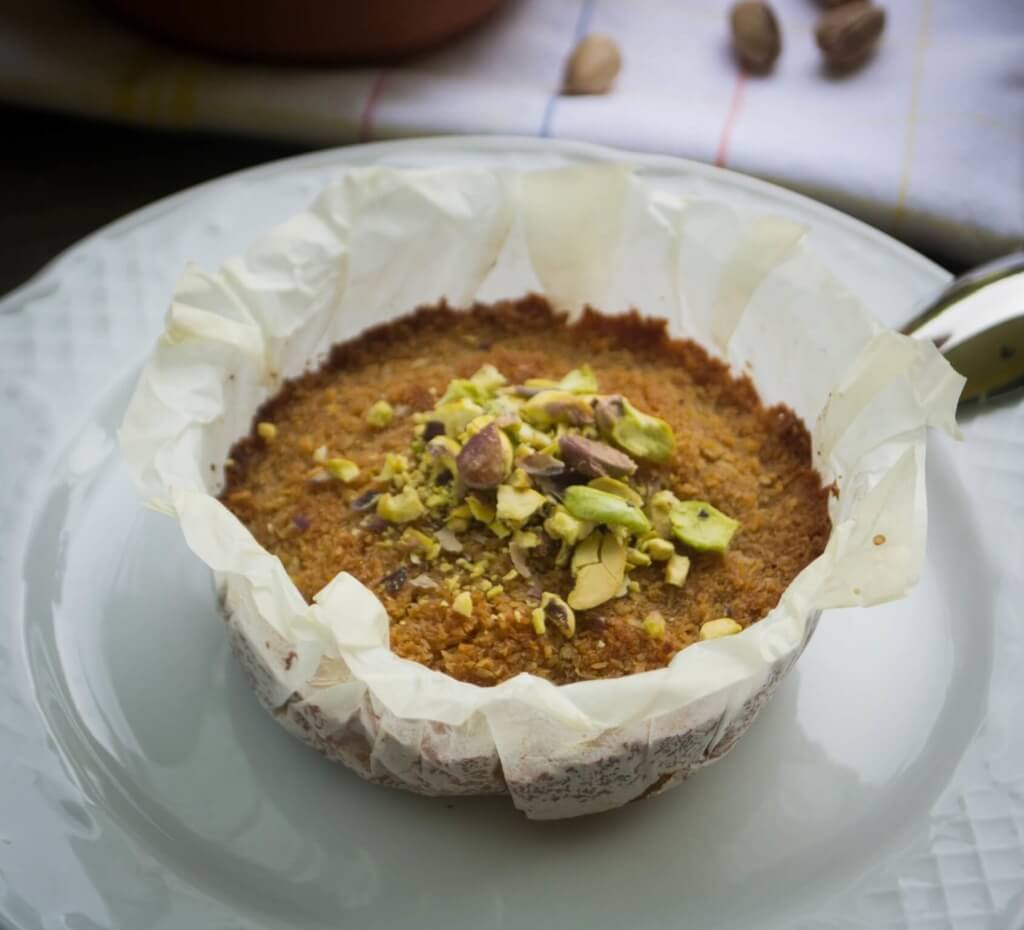 ---
Ingredients: (Recipe for 1)
For the base and covering
1/4 cup shredded unsweetened coconuts (40-50 gr)
2 tblspns melted butter
3 Iran dates (turned out to be too sweet – you can use 2 or switch to sundried apricots)
For the filling
2 tblspns finely grated unsalted dil or mozzarella cheese
For serving
Double cream (a must, its just not the same without double cream)
Honey (optional – not necessary at all)
Pistachio/Walnut meal
Instructions:
Pre-heat your oven to 180C. Grease your mold. Pulse dates, coconuts and butter until finely mixed. Spread half on the base of the mold. Press firmly with a spoon and squeeze. Add the cheese on top. Then add the remaining coconut mixture. Press and squeeze again. Bake for 10 minutes and open the grill to brown the top a little if still not browned. The cheese can dry up if it stays in the oven too much. Remove, serve with double cream. Enjoy.