---
Bade loved this one so much she kept yelling "Mommy! What is this! It's so yummy! Thanks for making it!" her face covered with yogurt, of course. Mrs Elif, I am so thankful you asked for a parfait recipe, without you I would have never tried making it. Thanks to you, we had a great family afternoon.
For those who will try this dessert but do not wish to put raw peaches inside, I have a suggestion for you: Cook the peaches with some cinnamon on low heat and serve them warm with cream on small cups. However you choose to make it, this dessert is awesome in every way. It's very economical and easy to make. It's not like those parfait recipes with 3 kg fruit, flour, starch and refined sugar in them (insert evil laugh here).
I will definitely try them with summer fruits like stawberries, sourcherries and black mulberries.
Ingredients:
4 cups of strained yoghurt
4 tblspns of cream cheese
4-5 drops vanilla
Honey – the amount is up to your taste
1 large peach (peeled and cut in very small pieces)
Instructions:
Mix the first four ingredients for 2-3 minutes. Pour half in your mold. Add the peach. Pour the remaining batter on top. Keep in the freezer for 2 hours, We do not want it to befrozen completely. Serve immediately. Enjoy!
---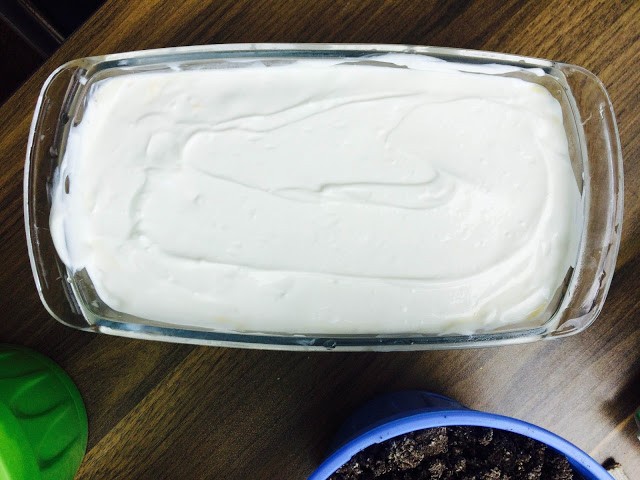 ---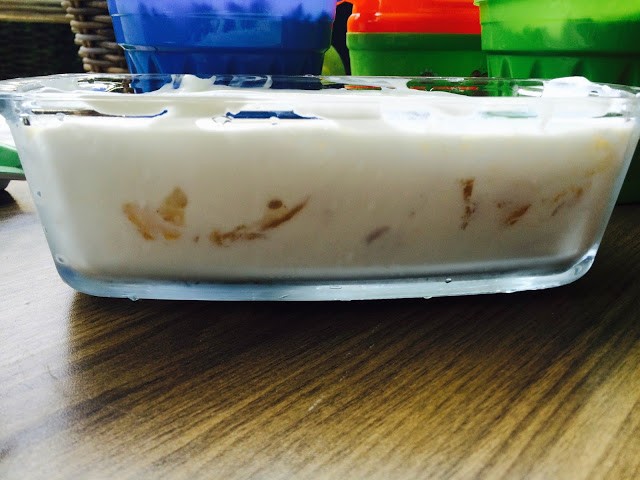 ---