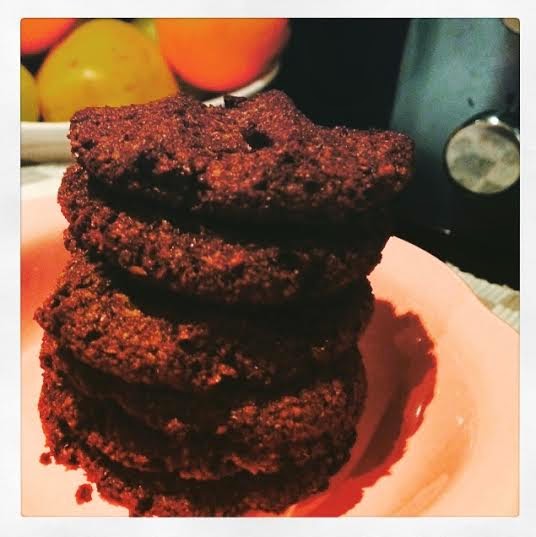 What goes well with a glass of almond milk ? Cookies! I had some left over pulp from the almond milk I made in the morning, so I got a little creative and made very simple refined sugar free, flourless cookies. Bade loved them – she is crazy about snacks!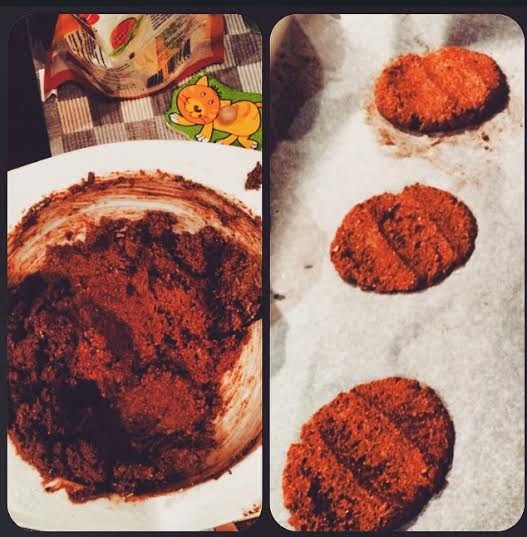 Ingredients:
– Pulp of 2 cups of almonds
– 2 cups of shredded coconuts
– 2 tablespoons of cacao
– 2 tablespoons of carob molasses (you may increase the amount)
– 1 teaspoon baking soda
– 1 egg
– 1/4 cup olive oil
Instructions:
Preheat oven to 180 C degrees. Mix the egg with olive oil then add molasses, cacao, coconuts, almond pulp and baking soda and stir well.
The dough will look like a paste. Then tear walnut sized pieces from the dough, roll them in your palm and press hard on a parchment paper to make a round shape. Bake for 20 minutes.