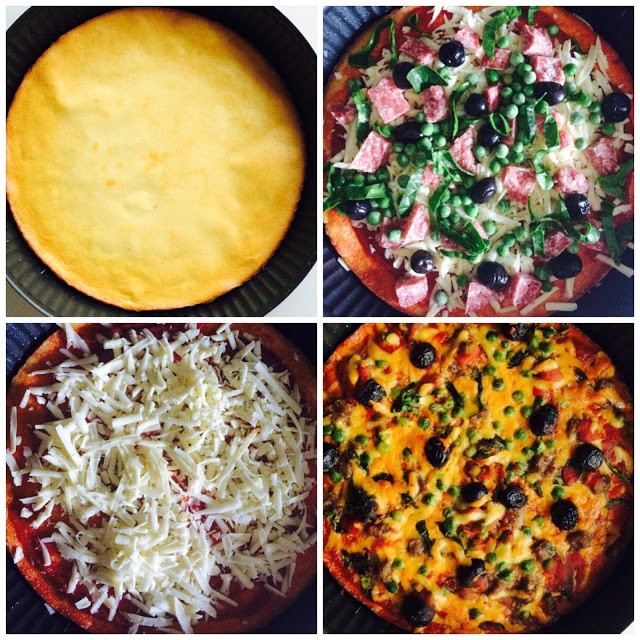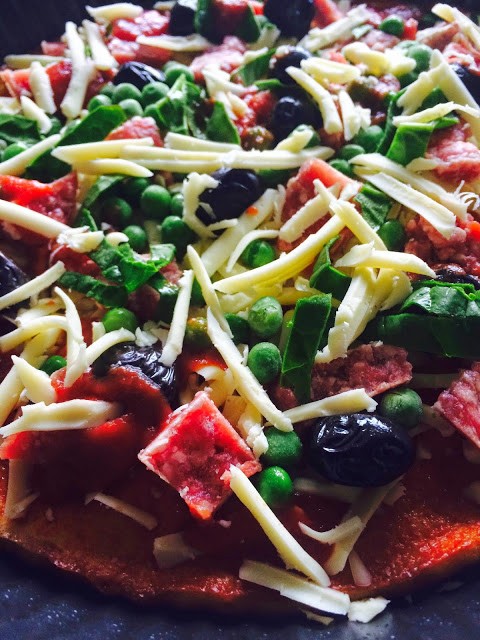 This recipe is so popular it has now become anonymous. But it was never adapted for Turkish tastebuds.
Our popular flourless pizzas nowadays are generally cauliflower crusted or kinoa based. I'll try the first one asap, the second one : not such a good idea.
Actually, I think Meatza is so delicious I have never really needed for any other pizza recipe.  But I have to think of my readers, right ? I keep getting lots of messages these days, lots of demands for a brand new pizza recipe.
The recipe you will find below has made us so unbelievably content that another pizza cannot seduce us anymore. I cannot describe the taste of aged kashar cheese in it. This recipe is so simple and tasty I suggest you double the recipe if you are a big family. Additionally you can use this pizza dough to make pita or garlic bread slices to accompany dinner.
Ingredients:
The base
2 eggs
4 tblspns soft salt free cheese (I have used mascarpone)
1/2 cup aged kashar cheese(or parmesan as in the original recipe)
1 garlic clove (grated)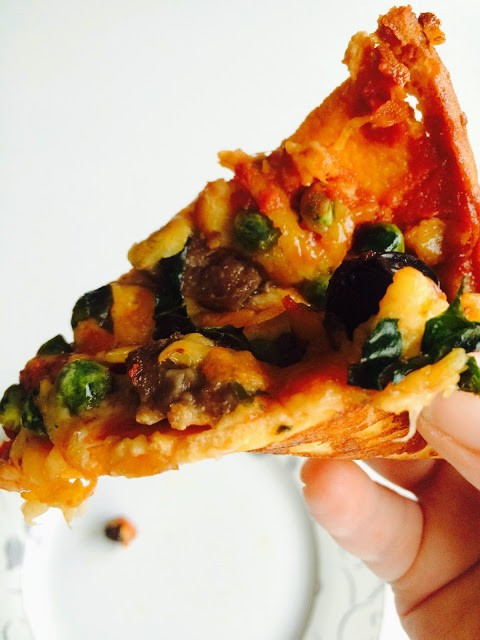 The topping
Pizza sauce (I have used this homemade ketchup)
Any cheese you like (mozzarella etc)
Any pizza topping you like – mushrooms, olives, cubed ground meat, bacon etc (I have used cubed ground meat, olives, peas, spinach)
Any spice you like (thyme goes so well)
Instructions:
Mix eggs with soft cheese, add garlic and aged kashar/parmesan, stir. Pour the mixture in a greased round pan. Pake until golden brown in a pre-heated 170C oven. Cool for 15 minutes. Add and spread the pizza sauce, decorate with your favourite toppings, send it back to the oven. Bake until the cheese melts and turns golden, slice and serve. You will not believe how satisfying and real pizza-like this is.