---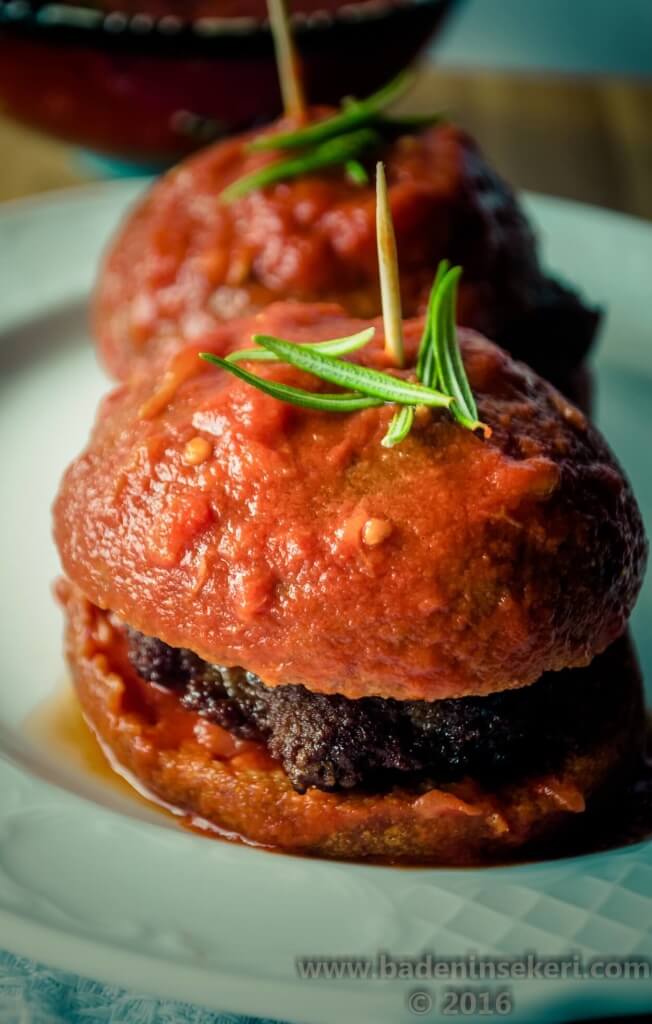 ---
I may not be able to consume grains but this fact, combined with the fact that I am such a foodie, gives such interesting results.
Wetburgers, one of the most famous Street foods of Turkey. A delicious hamburger, completely soaked in delicious tomato and garlic sauce. Stirs my childhood memories, those school days we walked to Taksim square, arm in arm. Passing wetburger shops and sniffing it all in.
It's common to eat 5 or 6 of them, maybe even more.
But I bet they were never made grain free.
---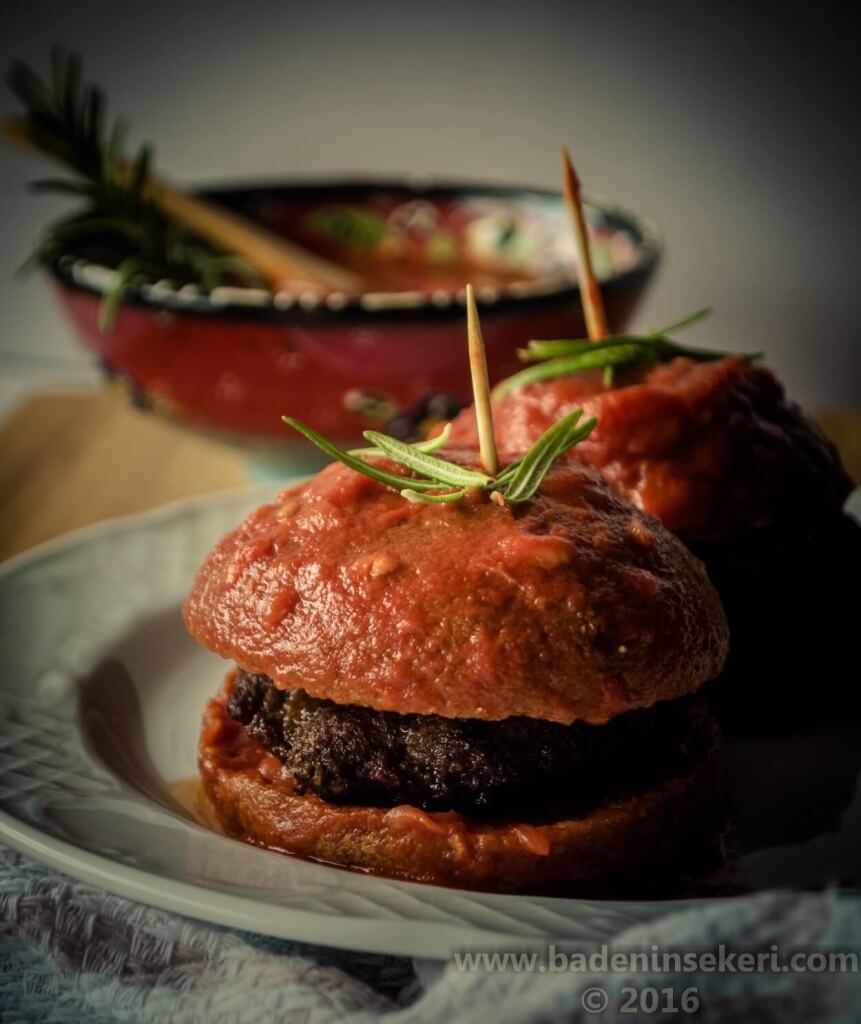 ---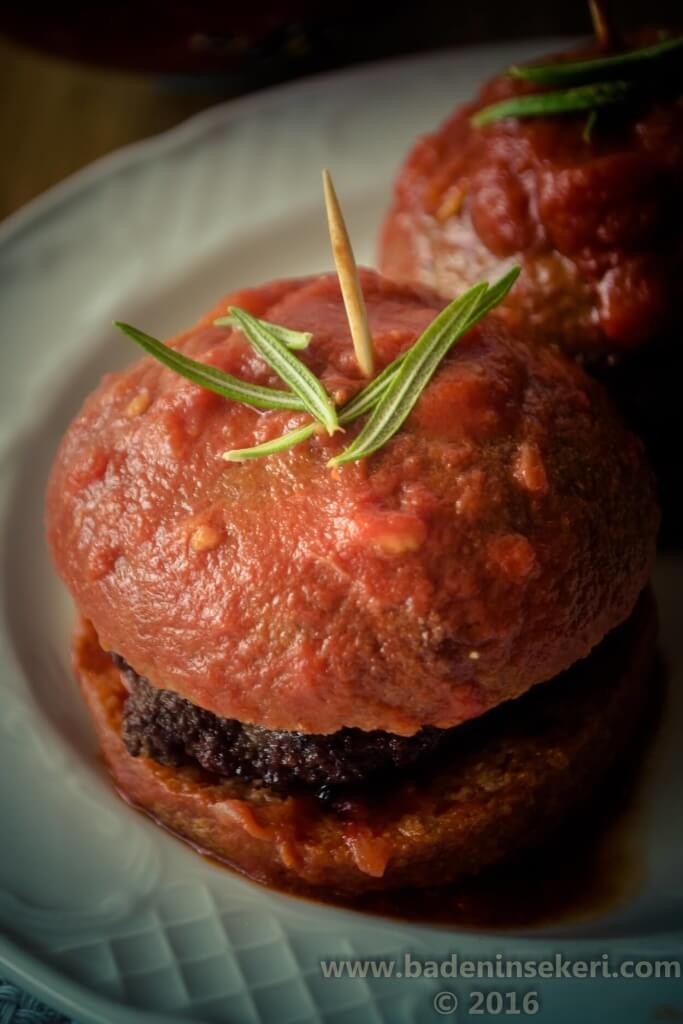 ---
Grain free Wetburgers
Prep Time: 30 min
Cook Time: 45 min
Serves: 5 wetburgers
Ingredients:
For 5 burger breads:
150 gr mozzarella cheese – grated
1 medium egg
80 gr (1 cup) almond meal
1 tbspn vinegar
½ tsbn baking soda
1 grated garlic clove
1 tspn butter
For 5 burgers
250 gr ground meat
½ tspn rock salt
1 grated garlic clove
For the sauce
1 medium tomato – 250 gr
2 tbspn tomato paste
2 tbspns olive oil
1/3 cup drinking water
1-2 grated garlic cloves
Topping
Fresh rosemary
1 cup = 200 ml
Instructions:
1-Set the oven to 160 C. To make the bread, melt the butter in a saucepan, add grated cheese and stir in low heat until completely melted and bubbly.
2-Beat the egg in a large bowl, add melted cheese, almond meal, garlic, baking soda and vinegar. Stir until a thick dough forms.
3-Split the dough to five pieces, shape and roll in your palm. Place on a parchment covered baking tray. Bake for 20 min until puffy and golden. Remove, cool. 
4-Knead the ground meat with salt and garlic. Split the dough to five pieces and shape like burgers in your palm. Grill, set aside. 
5-Grate the tomato, mix with other sauce ingredients in a saucepan. Cook for 15 min until bubbly. 
6-Slice the burger breads, dip in hot sauce, place the burger in between and place on a serving platter. Place a stick in the middle and serve with fresh rosemary.