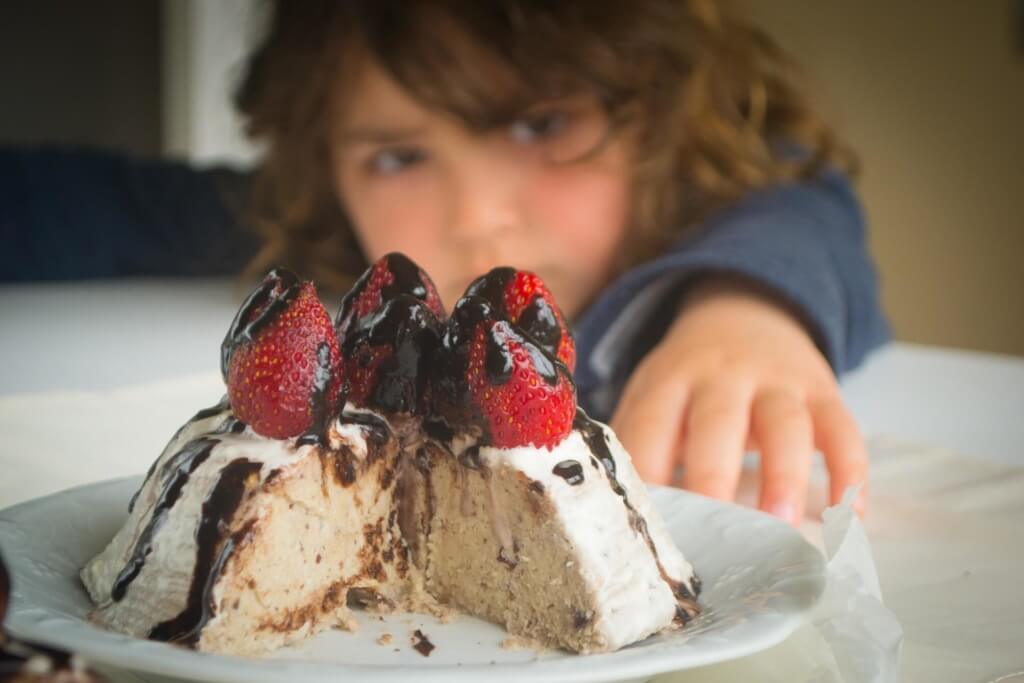 ---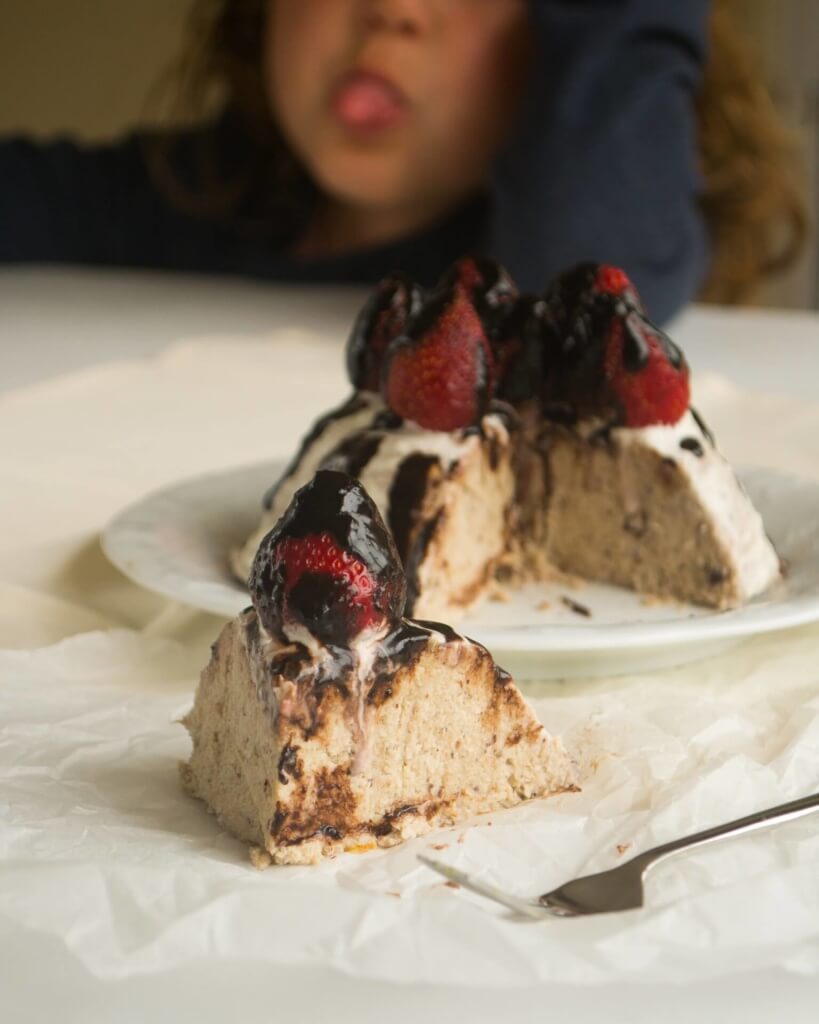 ---
I often get asked why I do not get to give more main course meal recipes. My answer is in this post. What we cook is already too obvious. Seasonal vegetables, fish, stews. Grains and legumes if you consume, meat and organs. It's much easier to find healthy versions of all those thanks to Internet. The varieties are obvious, Turkish kitchen is too much obvious.
But when it comes to snacks and desserts things change. Because we love them the most, and if you are being careful about what you eat then you might be having a hard time to find alternatives. They are your weakness. They are our weakness.
When it comes  to children, banning is useless.If you have ever seen the stars a piece of cookie gives to a child's eyes, then you will know that no toy can ever replace it. Everything is bigger when you are a child. The things we do not care about right now might matter them a great deal.
This is why I give desserts and snacks priority.
I've been meaning to make a raw and nut free cheesecake for some time but this one is for a reader with nut allergies. The photos depict the real story, my daughter Bade's impatience for tasting the cake. When the photoshoot took more time than expected she became so mad and stuck her tongue out at me . But of course this story had to have a happy ending, as all good mother-daughter stories should have.
---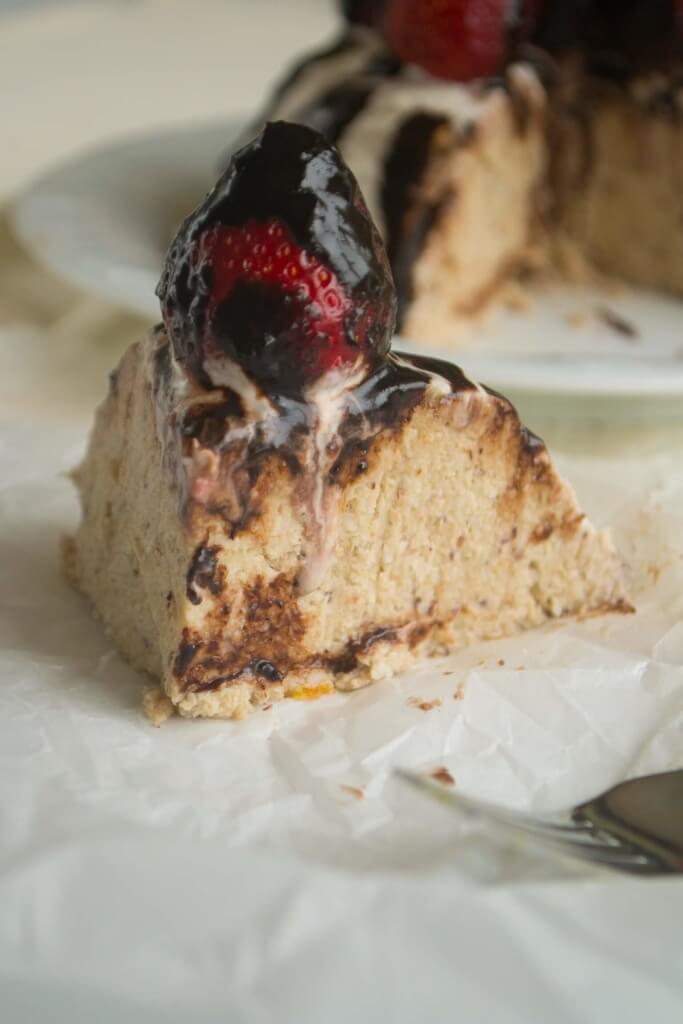 ---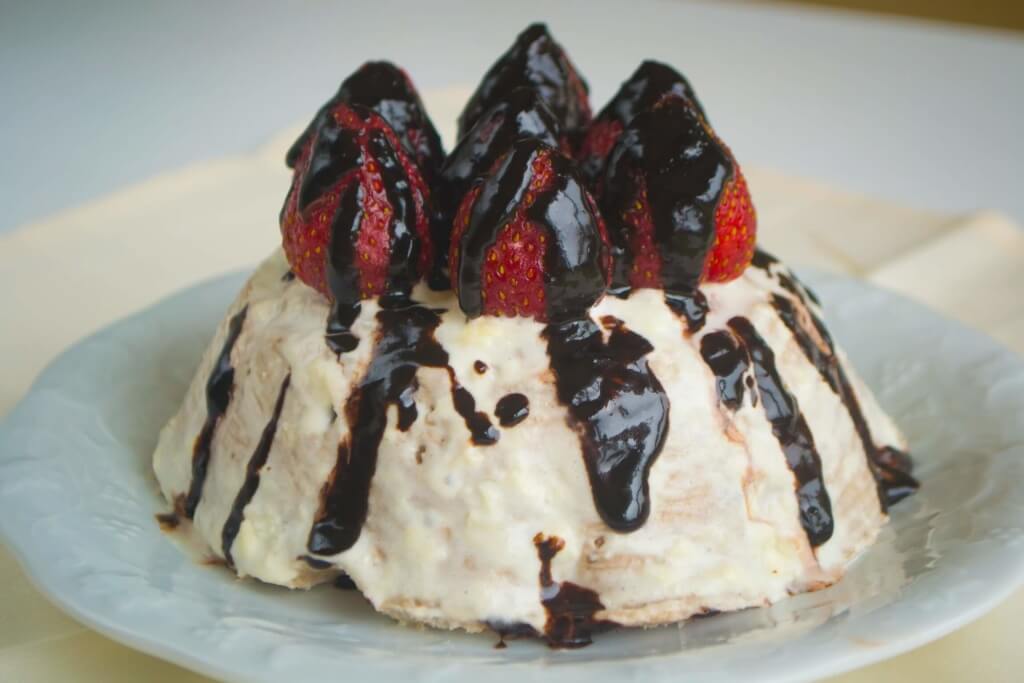 ---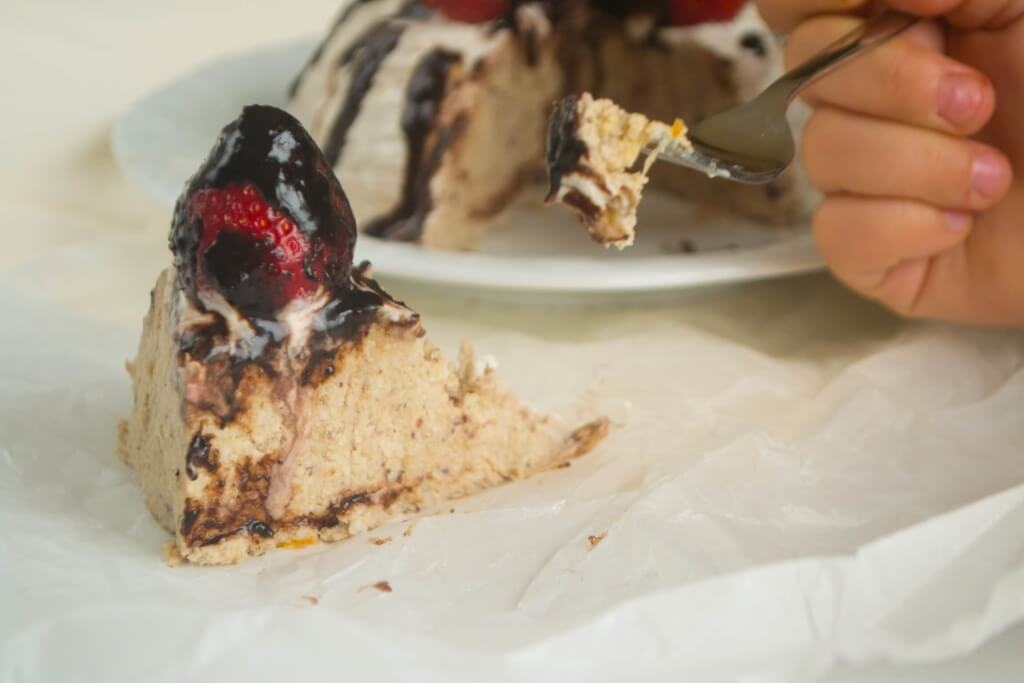 ---
Grain & Nut-free Strawberry Cheesecake
Prep Time: 30 min
Serves: 6 slices
Ingredients:
For the Cheesecake
1 + ¼ cup (100 gr) unsweetened shredded coconut
2 tblspns (14 gr) tahini
2 medium bananas (150 gr x 2)
6 dates (48 gr)  (soaked & pitted)
½ tspn vanilla extract
3 tbspns (45 gr) mascarpone cheese
Topping
7 medium strawberries
3 tblspns (30 gr) heavy cream (optional)
For the sauce
6 tblspns melted butter or coconut oil (30 gr)
2 tblspns (16 gr) cacao
2 tblspns (40 gr) honey
3 tblspns (30 gr) heavy cream (optional)
2 tbslpns water
Instructions:
1-Blend cheesecake ingredients until smooth. Press on your small mold of choice.*Refrigerate for 4 hours. Remove and place on a serving platter.
2-Spread heavy cream on the cake with a brush. Place strawberries on top. Put back to the fridge.
3-Melt the butter/oil. Remove and add remaining sauce ingredients. Mix until smooth. Pour on top of the cake, slice and serve.
Notlar:
*I have used a silicone mold with a base of  8 cm and a top of 15 cm.
---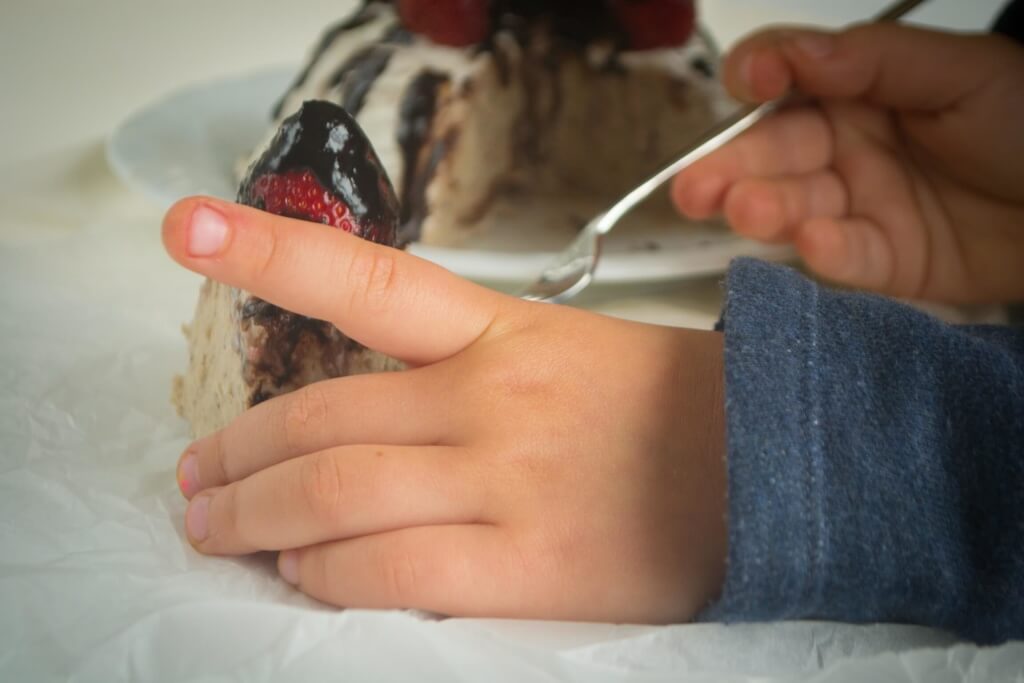 ---