---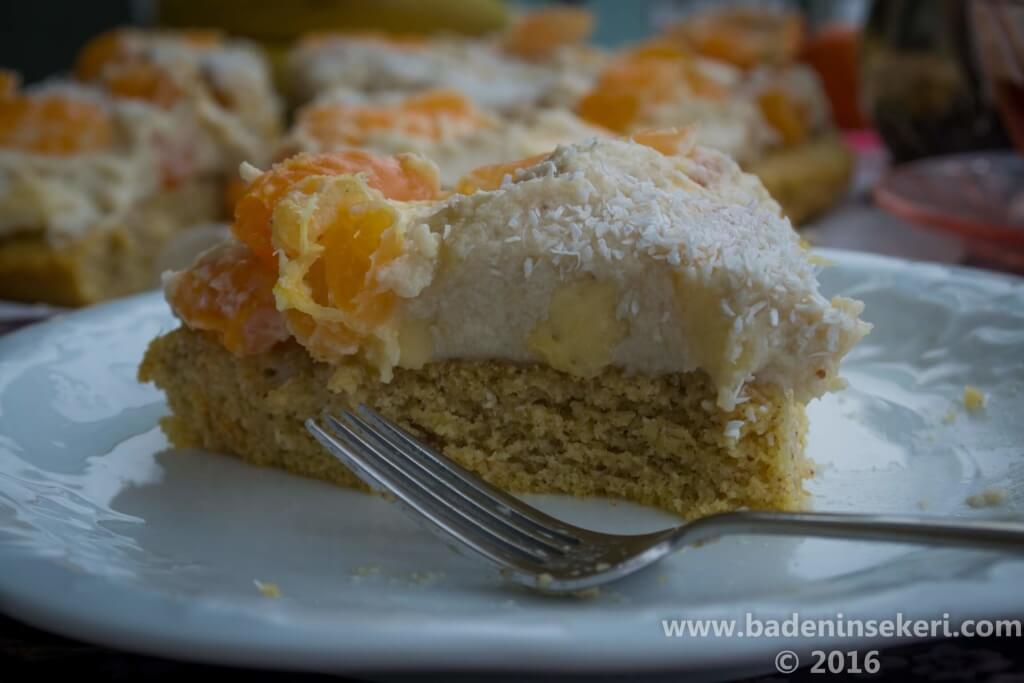 ---
Hello!
Bade'nin Sekeri is now 1 year old!
I want to take this opportunity to thank everyone who supported me through their comments, likes and messages and even simply by their presence. I hope we can all be together for many years.
I also owe a huge thanks to the designer of my new website, dear Mr and Mrs Zeynep and Ozgur Kuru. If it weren't for them, I would still be frustrated and even tricked by a con man. I have said many times but it still feels not enough.  One of the best things Bade'nin Sekeri gave me is these new friendships.
I have already talked about surprises, first one is my website. As it's still under construction, there might be small errors, so be warned. English version is still not ready.  And very soon I will be announcing a new project that I am also a part of.
As for the recipe, this cake did not rise. But it is very much moist and delicious.
---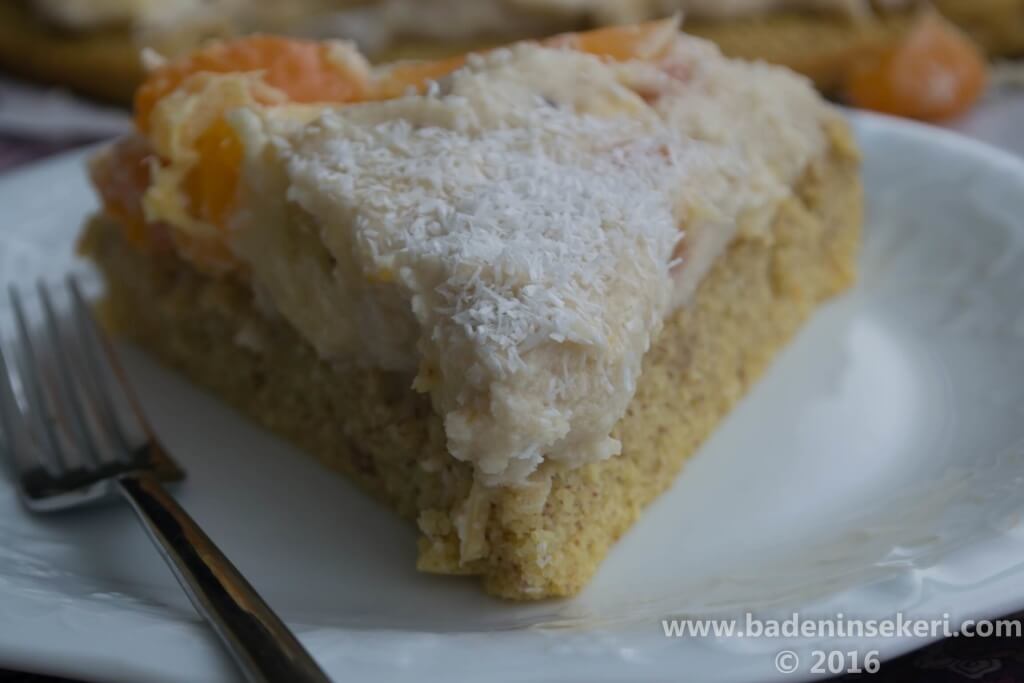 ---
Grainfree Fruit Cake
Prep Time:30 min
Cooking Time:35-40 min
Serves: 1 large cake
Instructions:
For the cake
6 medium eggs
3/4 cup (60 gr) unsweetened shredded coconut
1 cup  (75-80 gr) almond or hazelnut meal
5 tblspns (100 gr) honey/molasses or date syrup
1/2 tspn vanilla extract
1 tblspn lemon juice
1/2 tspn bicarb soda
For the cream
4 large bananas (180 gr per banana including its peel)
1,5 cup clotted milk cream
2 tblspns honey or date syrup
1/2 tspn vanilla extract
1 medium clementine
Instructions:
1-Set the oven to 160 C.
2-Grind coconut in your food processor or coffee grinder until it resembles flour.
3-Place all solid cake ingredients in a deep bowl.
4-Mix all wet cake ingredients until homogeneous. (egg, date syrup, vanilla and lemon juice)
5-Mix wet and solid ingredients until homogenous.  Pour the batter in a 24cm diameter round pan, covered with parchment paper.  Bake for 35 mins. Remove and cool.
6-Place clotted cream, honey, vanilla and bananas in your food processor and blend until smooth.
7-Peel the remaining bananas and clementine, slice.  Mix the fruit slices in the cake cream and mix slightly with a spoon. Spread on top of the cake. Slice and serve.