---
---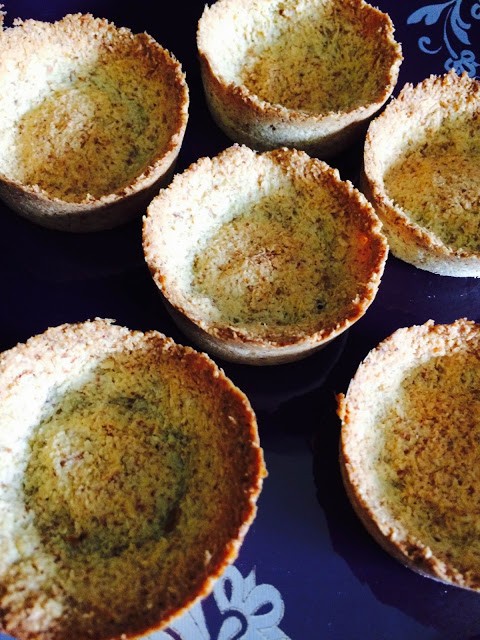 ---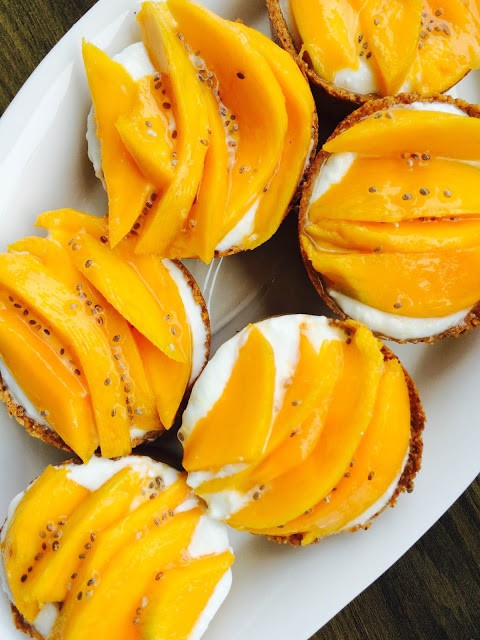 ---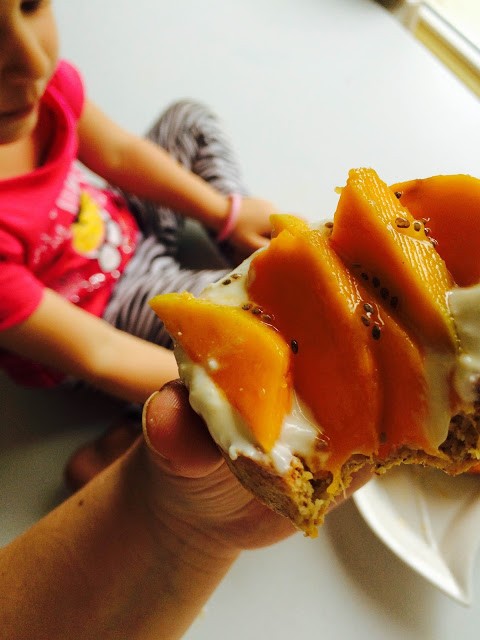 ---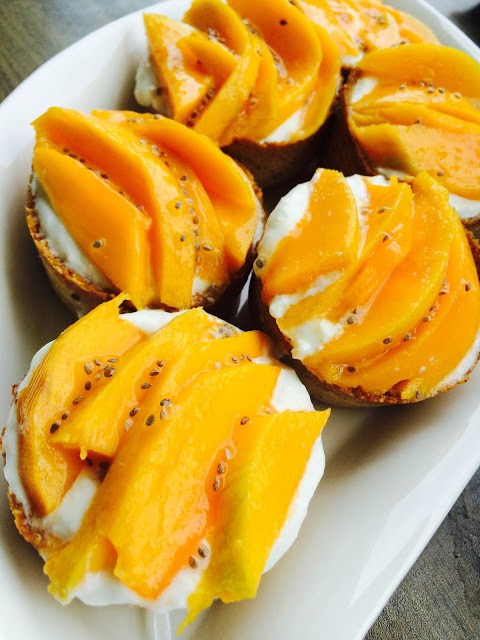 ---
Ingredients: (For 6 tartelettes)
For the base
1 cup almond/hazelnut flour
3/4 cup shredded coconut
1 egg
1 tblspn olive oil
2-3 drops vanilla extract
1-2 tblspns of honey/molasses or puree of 2-3 dates
For the cream
4 heaping tblspns strained yogurt
3 heaping tblspns cream cheese
3-4 drops vanilla extract
Honey(the amount is up to you) to sweeten it up
For the topping
1 mango (peeled and sliced)
For the jelly
1/4 cup mango juice(I squeezed the juice of the remaining mango after slicing)
1 tspn chia seeds
Instructions:
Mix the eggs, add the remaining base ingredients and keep mixing. You will have a sticky mixture. Split it into silicone muffin molds and press and spread using your fingers. Bade until golden brown in a pre-heated 160C oven. Remove and cool. Remove the base from the silicone molds carefully. Mix the cream ingredients, fill it inside the tartelettes. Decorate with mango slices. Serve cold.
* If you wish to make a jelly, to give the tartelettes a shiny texture and improve its nutritional value add chia seeds inside your mango juice and keep in the fridge for 1 hour. Your jelly is now ready. Spread some of it on your tartelettes with a kitchen brush.