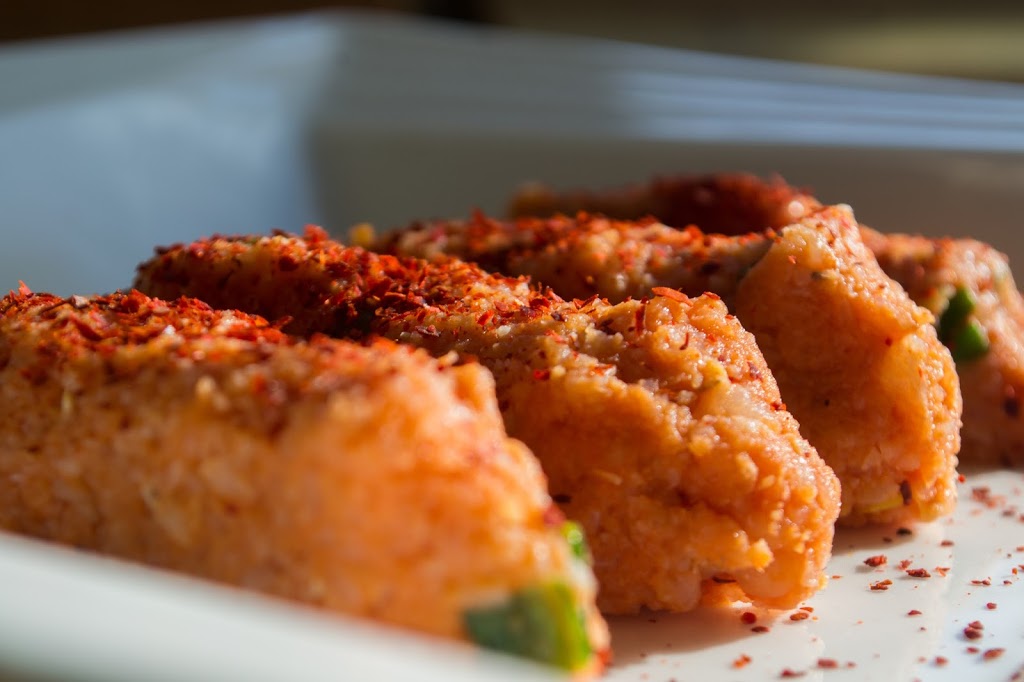 ---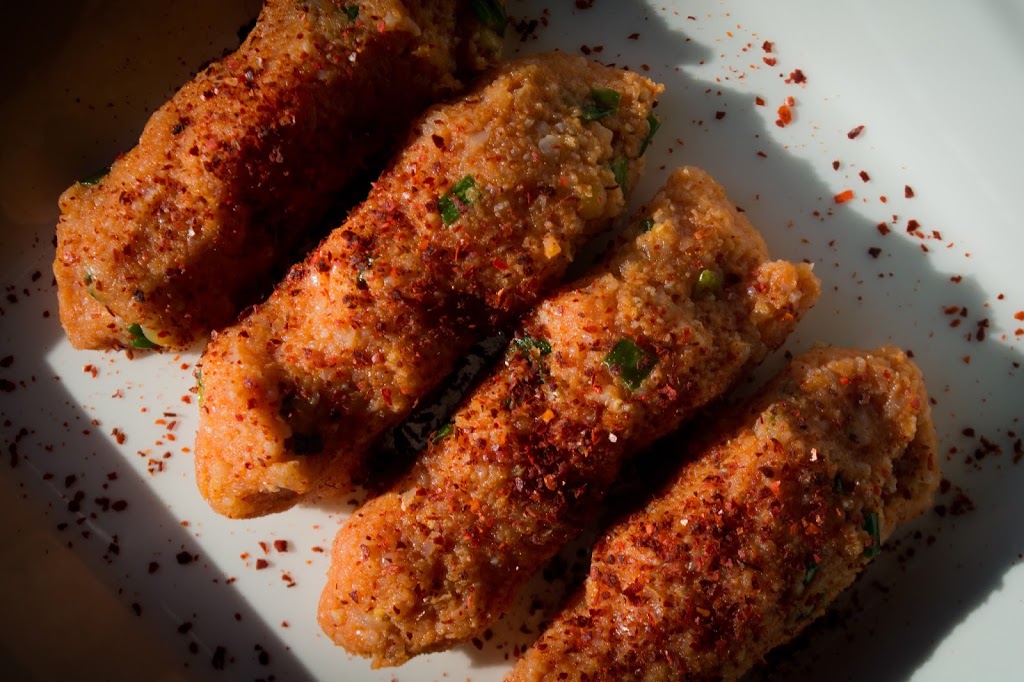 ---
---
I remember visiting my cousin's summer house and being offered these patties by one of the neighbors. My mother, never an expert on bulgur dishes, had never bothered to make them before. I still feel the taste of that one patty in my mouth.
Since then it has become one my favourites. Red lentil and bulgur patties, are a traditional Turkish dish, or rather a side dish. The original one is made from thin wheat bulgur, boiled red lentils and green onions.
As you will see I replaced the wheat with cauliflower. And this replacement lowers the carb amount and makes the dish healthier than ever. These patties will not trouble your stomach and will not make you feel bloated as the original one does.
This recipe is also a cunning way to make children eat cauliflower.
And these would look so good at your New Year table, next to my New Year Cake…
Red Lentil and Cauliflower Bulgur Patties
Prep Time: 40 min
Serves: 40 pcs
Ingredients:
1 cup (200ml) red lentils
1 medium cauliflower
½ cup olive oil
1 bundle of green onions (chopped/about 6 pcs)
2-3 garlic cloves
½ cup tomato paste
Any spice or greens you like
Rock salt
Instructions:
1-Boil red lentils until soft. Strain very well and make sure you get rid of all its excess water. It's really important to strain all the water because the cauliflower bulgur will not draw moisture like regular wheat bulgur.
2-Wash and cut the cauliflower, pulse the florets in your food processor until thin bulgur size.
3-Sautee the bulgur with olive oil until golden.
4-In a deep bowl, mix together cauliflower and lentils. Add salt, tomato paste and knead for a few minutes.
5-Add chopped green onions, grated garlic, any spice and greens you like. Keep kneading for a few more minutes.
6-Tear walnut sized pieces from the dough and press in your palm to give shape. Line on a serving platter, serve warm or cold. Enjoy.