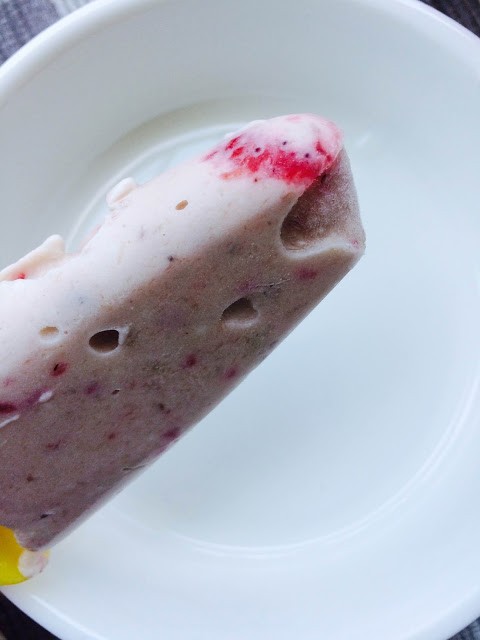 ---
Ever since I bought these popsicle molds, we always have ice cream in the freezer.The best part is that these popsicles fulfill a child's "need" for snacks and junk food. If you haven't already bought these, I suggest you do asap. They are pretty cheap. And a child's glowing eyes while he/she eats these popsicles is the definition of happiness. These popsicles have definitely solved our ice-cream problem. My daughter won't even give a second glance at those cruel ice-cream commercials that show up between cartoons.
Ingredients: (For 5 popsicles)
1 frozen banana
4 medium strawberries
3 tblspns clotted cream
3 tblspns mascarpone cheese
1 tblspn honey (optional – I didn't use)
1 tblspn almond meal (optional)
Instructions:
Blend all in your food processor, fill your popsicle molds, keep in the fridge for at least 4 hours. Enjoy.
---