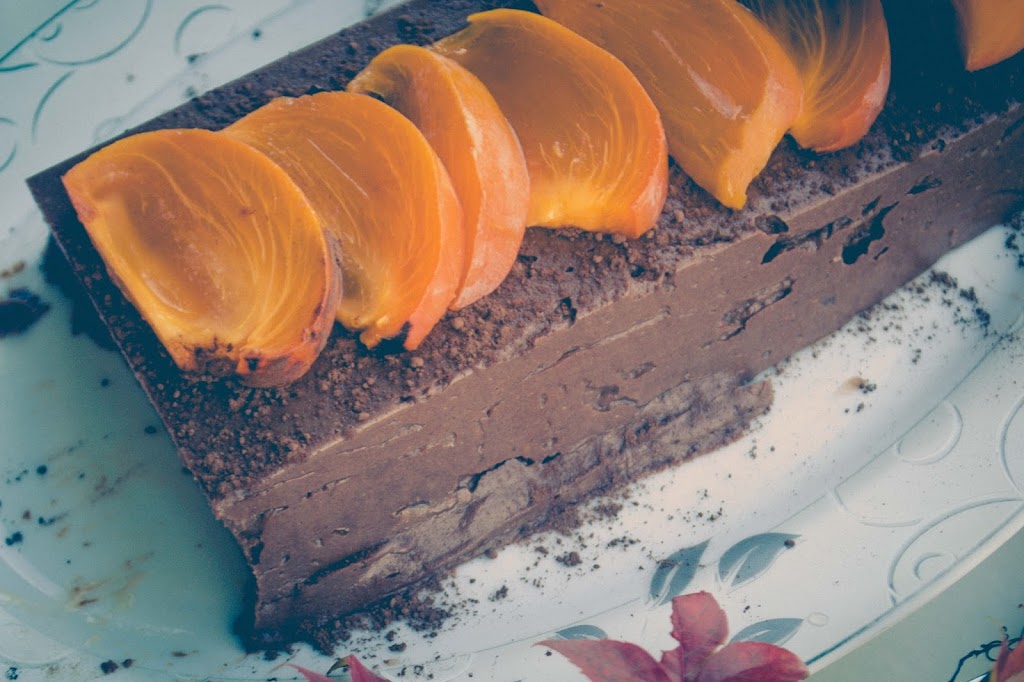 ---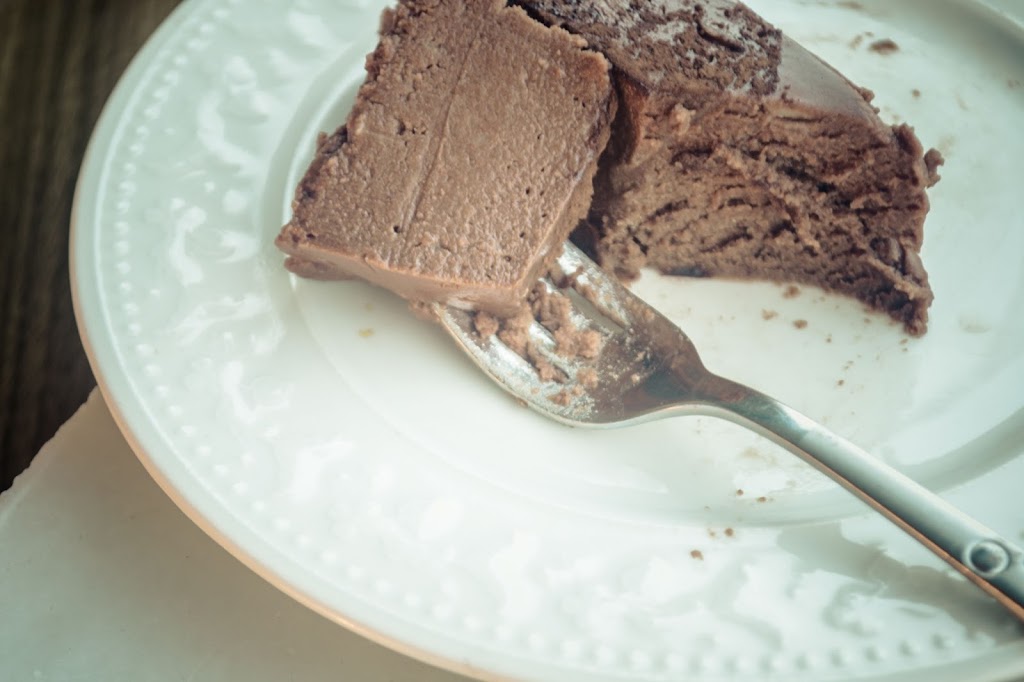 Chestnut has such a special taste. It is so very much loved in our house that once my husband and I had a fight over the candied chestnuts he brought from Bursa. This is why I could not resist when I saw the amazing chestnut cake on dear Kitchen Art-ist blog. I simply wished to create a cleaner version of it. Feel free to use dates instead of persimmon if you want to make a fudge cake. I love both versions. 
A small warning: be careful about the rather high amount of carbs in chestnuts. 
---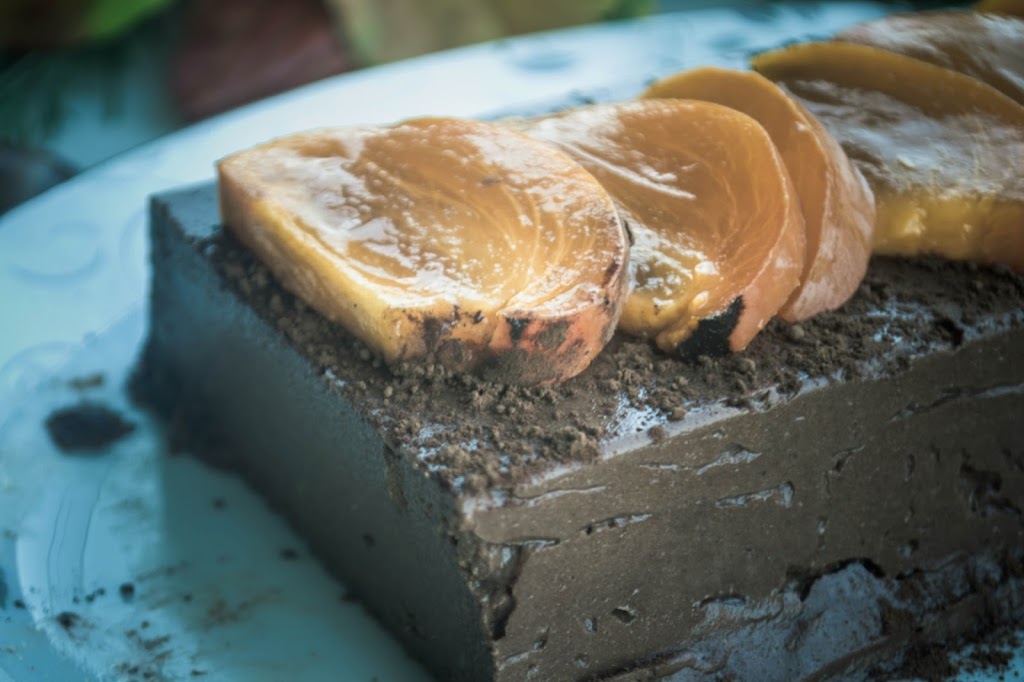 ---
Ingredients:
500 gr chestnuts
2 heaping tblspns clotted milk cream
3 tblpsns cocoa
2 small persimmons (or 10 Medjool dates if you are making a fudge cake)
2 tblspns honey (don't use if you are making a fudge cake.)
Instructions:
1-Wash chestnuts and make a small cut on their backs with a small knife.
2-Boil chestnuts for 45 min in a pressure cooker.
3-Drain, peel and set aside.
4-Peel the persimmons and blend into a puree.
5-Add clotted cream, cocoa and chestnuts and blend until smooth.
6-Freeze for 5 hours. (or refrigerate for 3 hours if you are making a fudge cake.)
7-Remove from the freezer, slice and serve.
---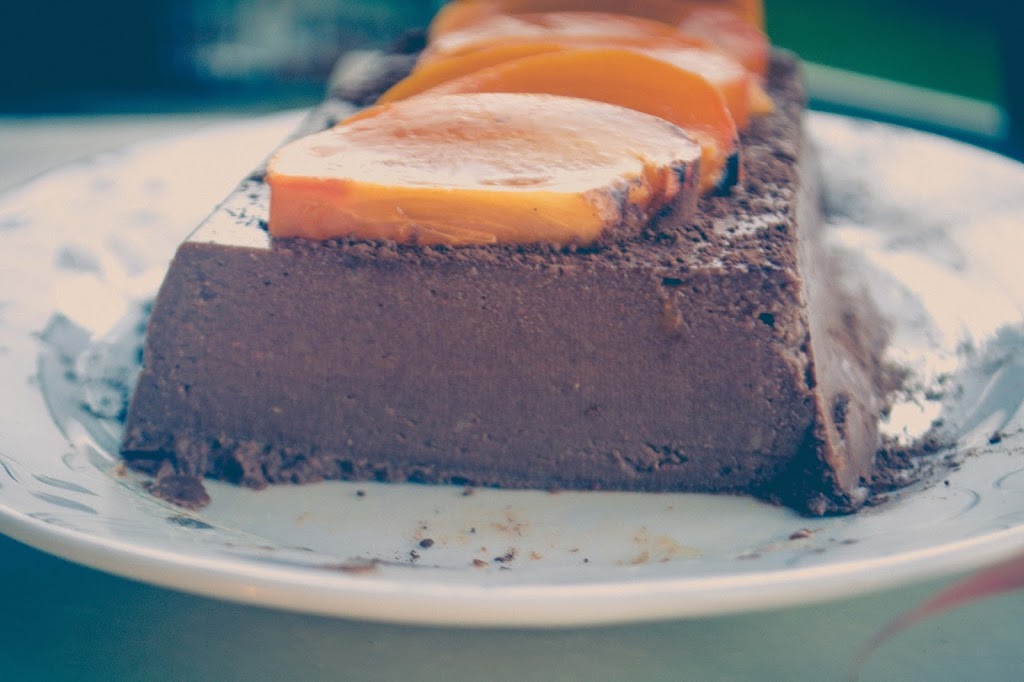 ---