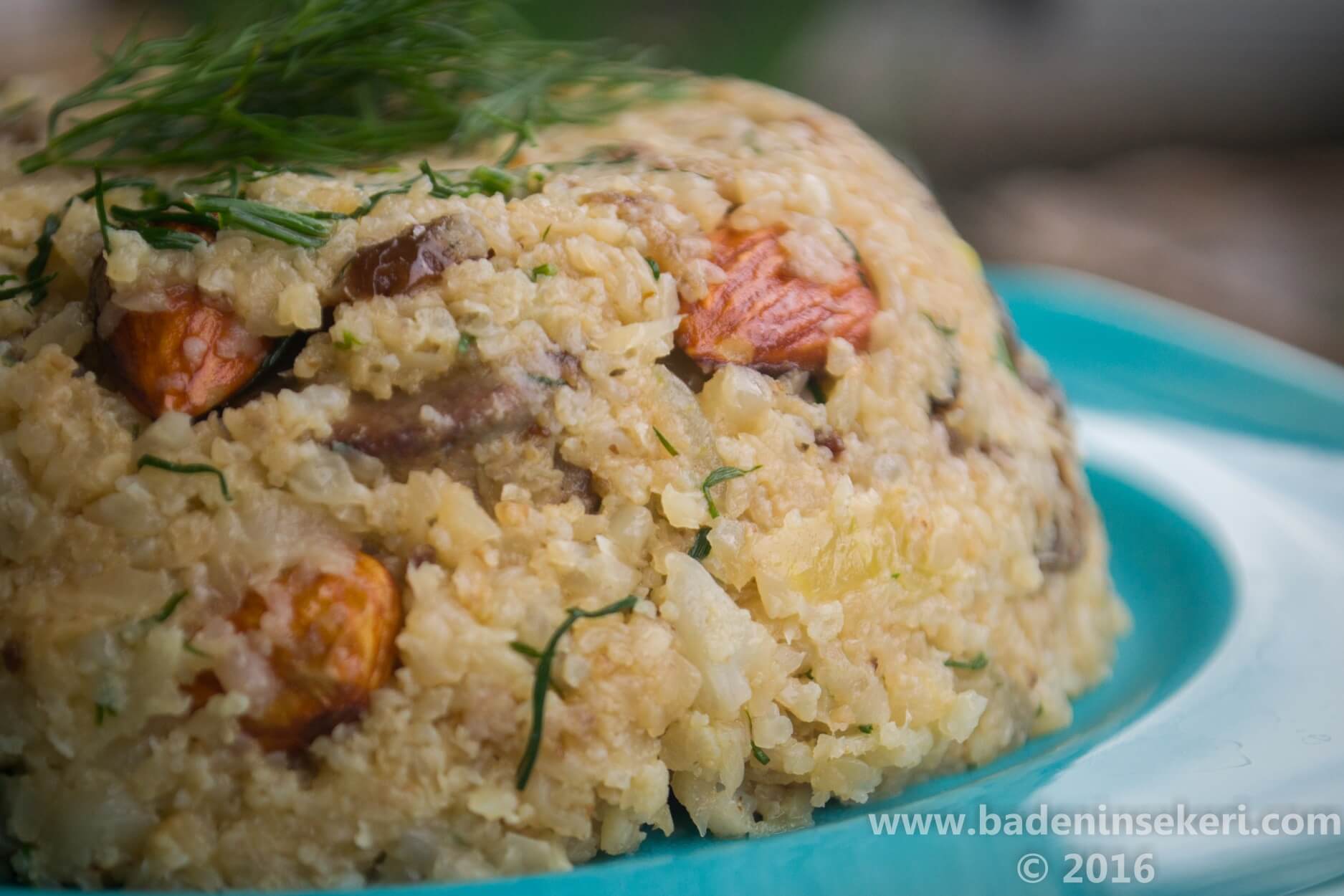 ---
Last week we took Bade to hospital for routine checks and it was pretty early in the morning when we left home. The sun finally showed itself when we arrived to the hospital, and the nurses were having breakfast. Since Bade still not had her breakfast I gave her some of  the on-the-go food I have brought with me : grainfree cheese crackers, a slice of grainfree cake and some fruit.
Of course the nurses gave me reproachful looks. They thought I gave her store bought crackers and regular cake with refined sugar. They asked Bade why she was not having a normal breakfast (tea, bread, cheese and olives are considered normal in Turkey) like them.  I laughed and explained. The conversation then came to my blog. There aren't many people in Turkey who have a hobby of making unhealthy looking healthy food. How could they know?
I think behind this weird hobby lies my great love for food and tasty, sweet things. I am so picky. For example, I used to hate dill and liver once.
Bade is not as picky though. She eats liver, she eats dill, she eats cauliflower. She is used to turmeric, and to garlic. I am so proud of her. Though she is not on good terms with leeks these days…But the other day I caught her putting some green herbs in her mouth, in our local Friday market.
"Don't eat them." I said "They are not washed."
"But mommy, I am eating so I can grow up." 
I do not know about you, but intention is what matters the most to me. She could have easily put candies in her mouth instead. My little one figured the healthy eating thing out herself, and in her own way.
Anyway, this pilaf does not taste like cauliflower. The feeling it gives is similar to bulgur and is extremely filling.
---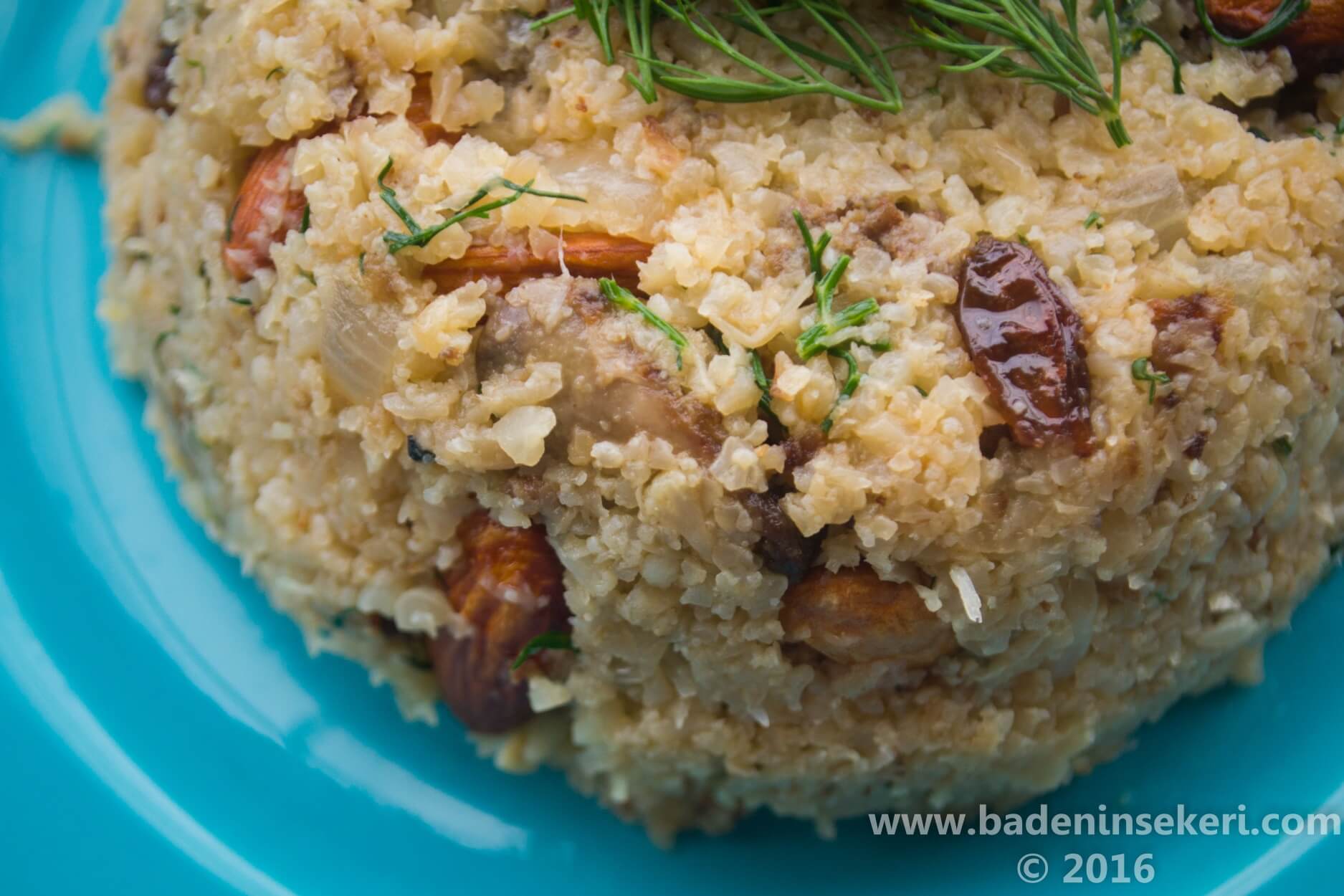 ---
Grain free Turkish Stuffing Pilaff with Liver
Prep Time: 30 min
Cook Time: 30 min
Serves: 5 servings
Ingredients:
1 medium cauliflower
1 medium onion
3 garlic cloves
300 gr beef or lamb liver
½ bundle fresh dill
1/3 cup raw almonds
2-3 tbspns dried raisins
1 tbspn butter (room temp)
Olive oil
Rock salt
Black pepper
Instructions
1-Cut cauliflower into florets, and process until rice size. Sautee in olive oil until its water is drained off and its color turns to golden.
2-Chop onion and garlic, cube the liver. Sautee in olive oil in another pot until soft.
3-Melt the butter in a small saucepan, add almonds and dried raisins. Sautee for 1 minute.
4-Mix all in a large pan. Add salt, pepper and chopped dill. Serve hot.
Serving Tip:  Hot red pepper and turmeric go great with this pilaf.