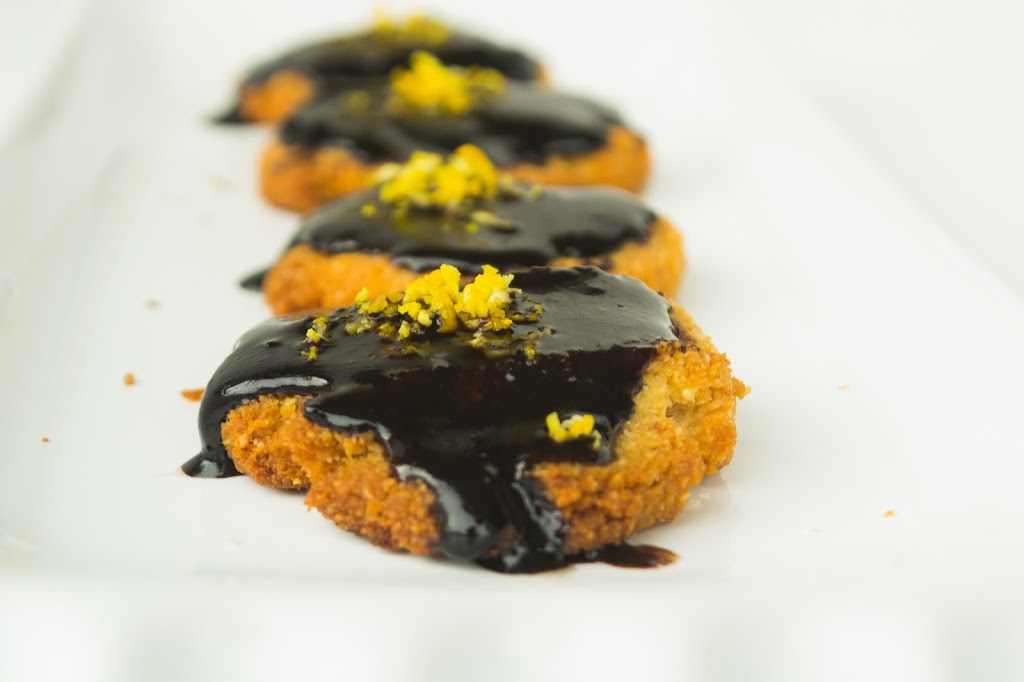 ---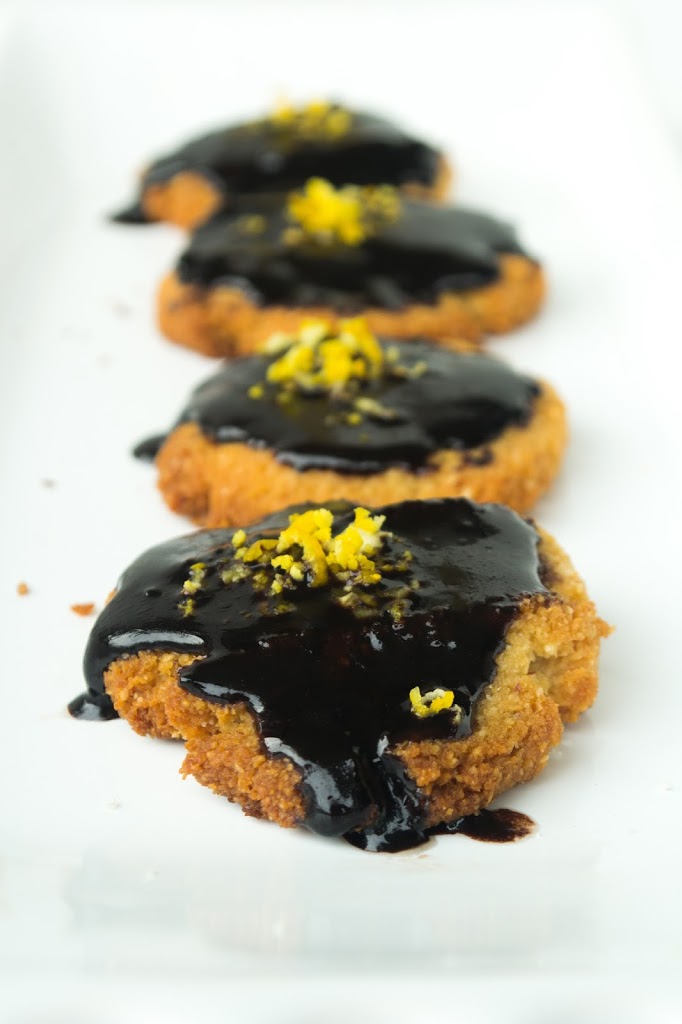 ---
I was pretty busy for the past few weeks, working on my cookbook. Busying myself with photoshoots, making sure everything turns out to be perfect. As I like to shoot on natural light, I have only my mornings. And between Bade, managing the house, a very messy husband and messages to reply, days fly.
Sometimes, when I look out the window and realize it's already evening I find myself mouth open with shock. You know,  I used to work in a very busy company, and even then this had never happened to me. I think it's one of the perks of doing what you love and making a job out of it.
Bade is content, she likes to help me bake, or simply to be able to test the cookies or any other stuff I come up with. She was never an introvert child who likes to spend time alone, playing in her room. She always accompanies me and I feel like we are part of a younger and newer version of Gilmore Girls. This time though, it's the Alkan Girls.
I only wished to publish a new post and a recipe before readers forget about me.
It's a chewy, soft and melting on the mouth cookie. Easily crumbles. The delighting chocolate sauce on top and orange zest go so well together!
Grainfree Orange Cookies with Chocolate Ganache
Prep Time: 20 min
Cooking Time: 15 min
Serves: 18 pcs
Ingredients:
For the cookie dough
1,5 cup ground unsweetened shredded coconut 
6 tblspns raw hazelnut meal
1 tblspn orange zest
1 medium orange juice
1 cup melted butter
2 tblspns honey or date syrup
For the ganache
6 tblspns melted butter
2 tblspns cocoa
1 tblspn honey or date syrup
The topping
3 tbspns orange zest
Yapılışı:
1-Set your oven to 160C.
2-Place cookie dough ingredients in a large bowl un knead until a soft dough forms.
3-Tear walnut sized pieces and roll in your palms. Place on a parchment covered baking sheet and press with your hand to flatten.
4-Bake for 15 minutes until golden. Remove and cool.
5-Mix butter and cocoa in a saucepan. Add honet and keep mixing for an another minute. Spread the sauce on your cookies with a brush. 
6-Sprinkle the orange zest on top of the cookies. Serve.
Notes: Grainfree cookies tend to soften up a lot more faster than regular cookies. Do not expect too much from them and try finishing asap. Warming them up in the oven will always be helpful.
---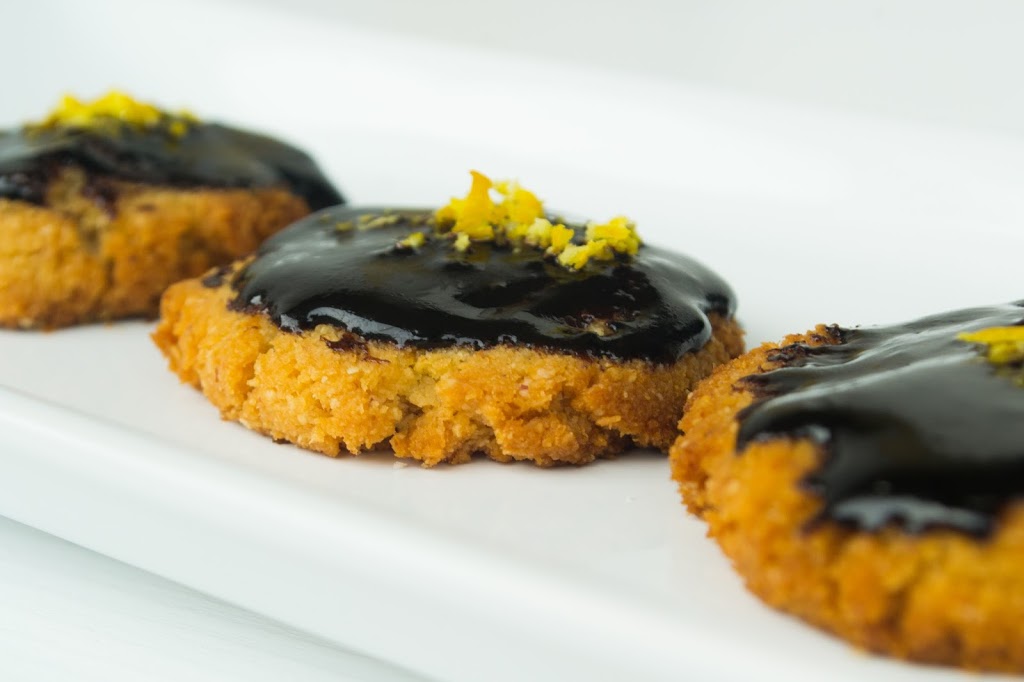 ---