---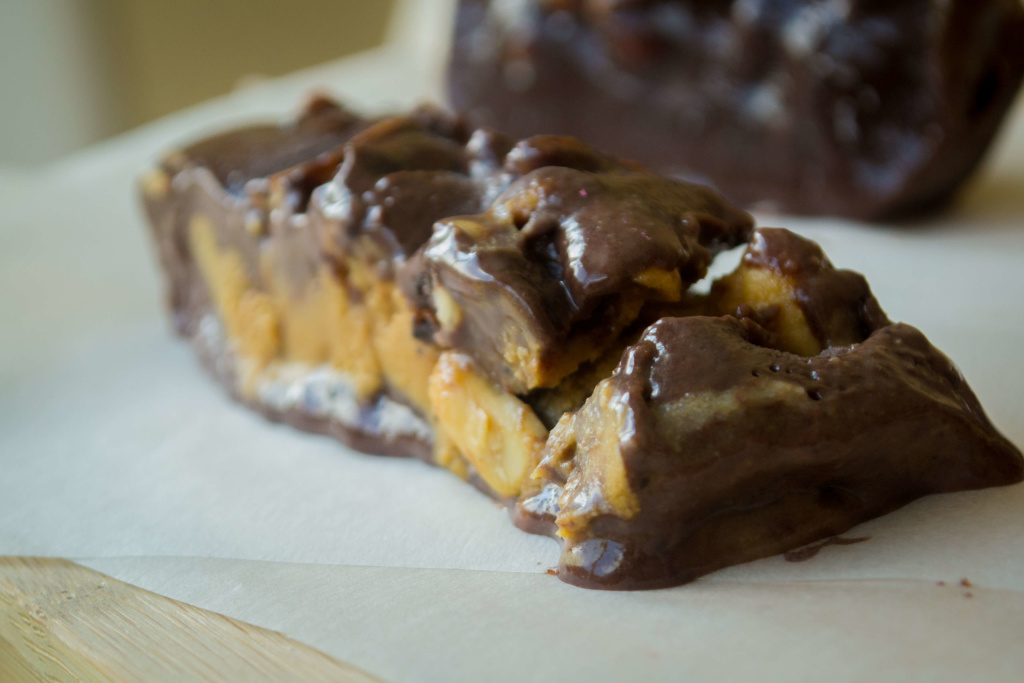 ---
I could not be happier. It turns out the daughter of respectable Dr. Emin Mindan is one of my readers and he tasted my Grainfree Rosemary and Olive Borek, thanks to her. I had heard about him before,  how he recommends Kefir to his patients and how he chooses natural nutrition over medication. When I was told he wants to recommend my recipes to his patients I could not believe my ears. I was so honored!
Unfortunately we have so many so called "doctors" that serve other purposes instead of public health! I have seen so many of them, recommending artificial food to small children, only aiming for sponsorship…For this I cannot help but feel gratitude towards this amazing doctor who insists on healthy eating.
Bade on the other hand is nuts about gummy candies these days. Here is the story:
The new teacher at the school was handing out candies to children when I stepped inside the class for routine blood sugar check. As I was trying to recover from initial shock and disappointment, I made a mistake. I did not let her eat the candy. And I asked the teacher to give children other prizes than poison, like stickers.
If you are a parent, then you know: what is forbidden is always sweeter. After a lot of begging, lots of drama and tears I had to allow my daughter to buy some candies. For those who wonder, we do not have sugar free candies or gummies here in Turkey so I had no option. But ever since we bought the candies she relaxed. I think what she wanted most was persuading me. When she finally did, she forgot about how she wanted the gummies. And I will not remind her. Who invented them, I do not know. But I am sending some foul words right from here.
The gummy candies I tried to make at home turned out utter failures (Don't ask). If you have advices on making healthy gummy candies feel free to share, but you should know that we do not have grass-fed beef gelatin here in Turkey.
Anyway, now that summer is this close, it is time to share this recipe : A healty bar similar to snickers or winner bars. Too delicious and too nourishing.
---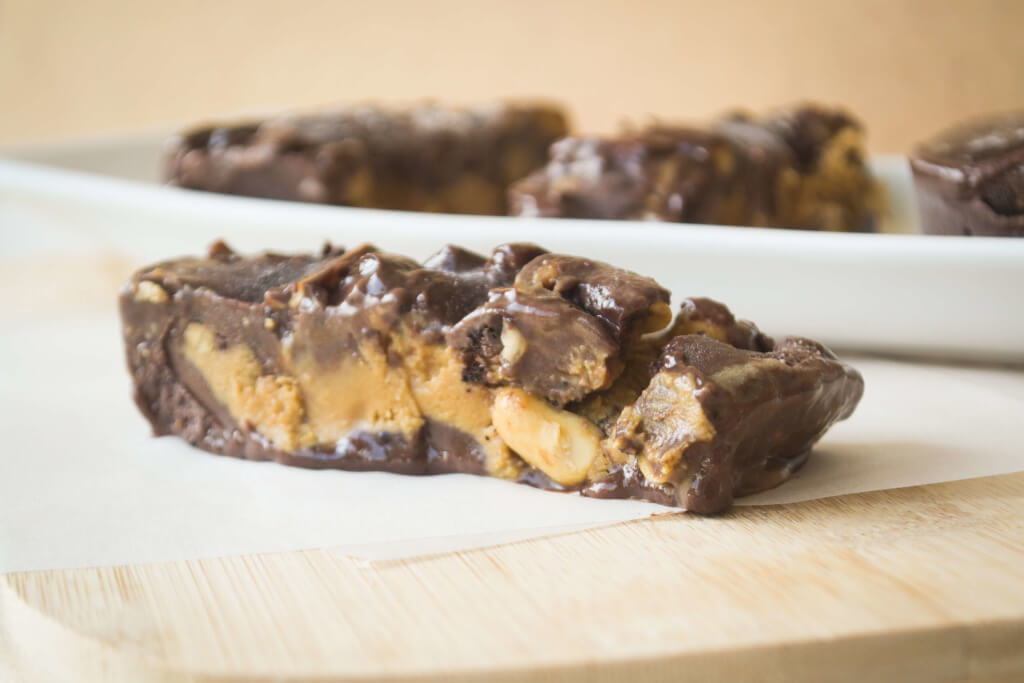 ---
Grainfree Healthy Snickers Bar
Prep Time: 30 min
Serves: 4 slices
Ingredients:
For the chocolate
100 gr peanuts (shelled – roast if they are raw)
1 tbspn cacao
1/2 cup (1 cup=200 ml) milk or any nut milk
2 tbspn honey or molasses
For the caramel
1 heaping tbspn clotted milk cream (room temperature)
2 tbspns grape molasses
Extra ½ cup shelled peanuts to sprinkle on top
Instructions:
1-Blend peanuts into a butter, add milk and cacao and blend until smooth. Keep mixing until it thickens in low heat. Remove from heat, add honey. Mix until homogeneous and cool.
2-Pour half of the chocolate in a preferably 8x10cm silicone mold.
3- Mix molasses and milk cream until smooth. Pour the sauce on top of the chocolate.
4-Sprinkle the peanuts on top of the caramel layer. Add the remaining chocolate sauce on top. Cover and freeze overnight.
5- Remove from the fridge, slice into 4 parts. Serve. You can keep in the freezer covered in parchment paper for later.