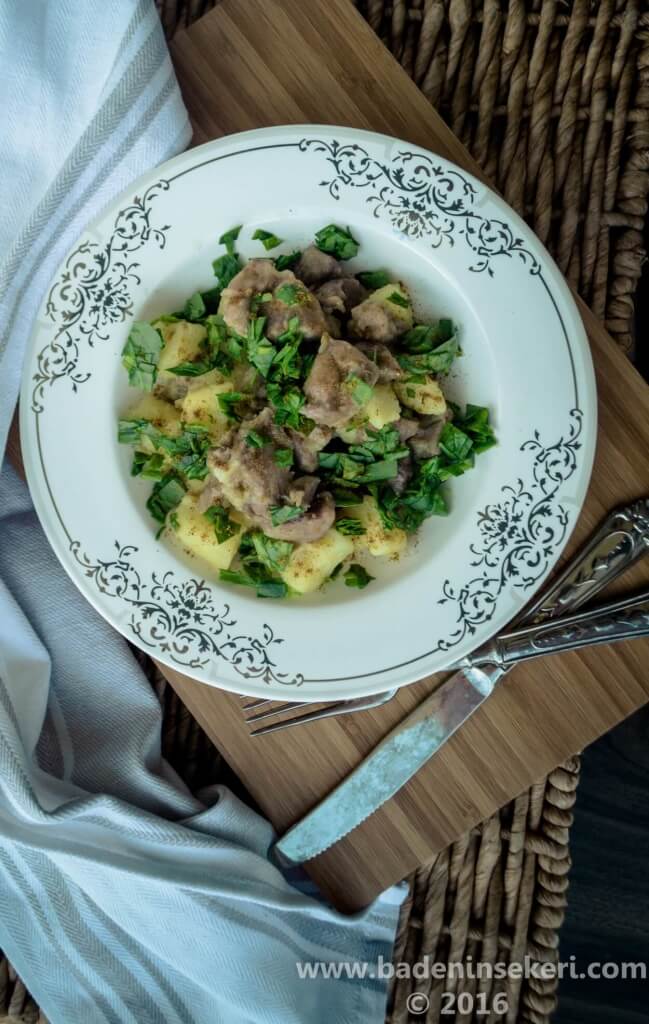 ---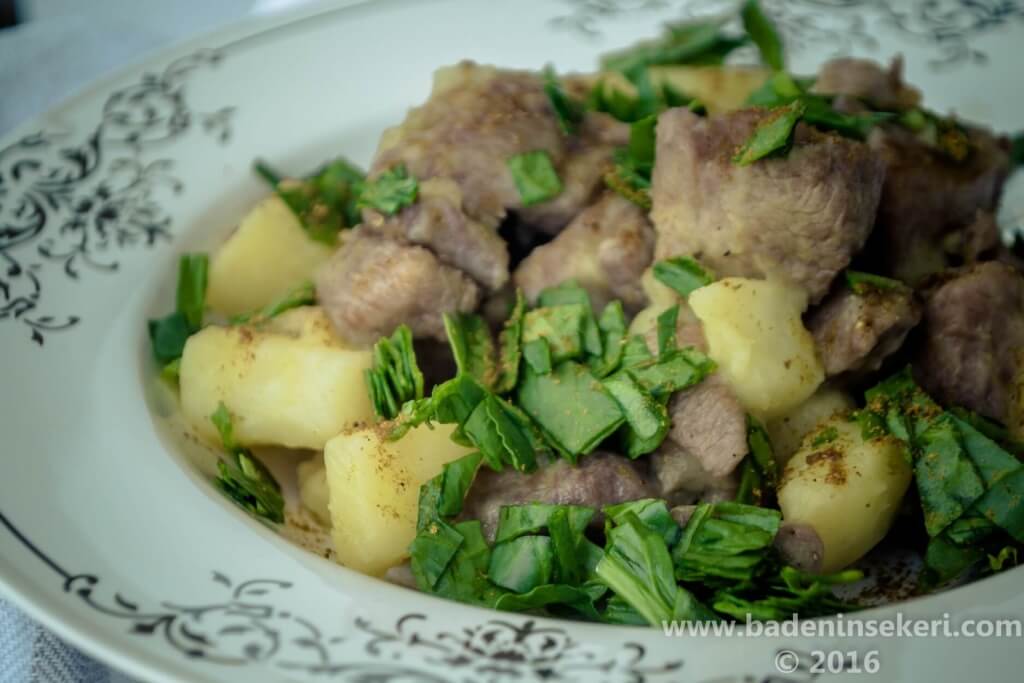 ---
Sweet Potato & Meat Sautée
Ingredients:
600 gr sweet potatoes
600 gr cubed meat (lamb/beef/turkey/chicken)
1 tspn ground turmeric
2-3 garlic cloves
Chopped spinach leaves for topping
Olive oil for sautéing
Instructions:
1-Add enough water to cover the cubed meat and boil for 1 hour in a pressure cooker until tender.
2-Peel and cube sweet potatoes.
3-Warm up the olive oil in a large pan and add garlic, sweet potatoes, meat and turmeric. Sautee on low heat, add two or three scoops of broth and cook for 30 more minutes, lid covered.
4-Serve with chopped spinach leaves.