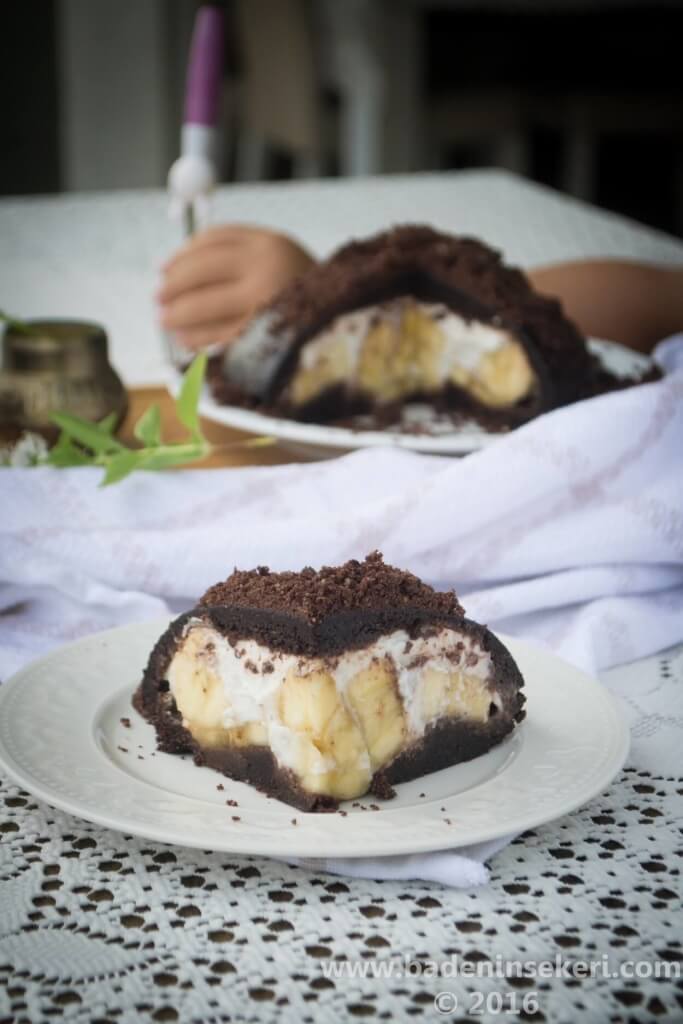 ---
Many of my readers were asking about my cookbook which is due for September, so let me give you a little update. Nothing has changed and my editor is still working on it. We will make sure the book is affordable and accessible to everyone out there- only in Turkish for now.
But one can dream, right ?
I can proudly announce that all photos of the book are taken by me. As for the content, I have made many alterations. And everything inside is just like I have always imagined.
The book has of course a major Snacks&Desserts section as promised but there will also be Breads&Pastry&Meals and Basic Recipes sections.  A total of 111 recipes. Some new, some old.
But the thing I am most proud of is that the incredibly kind Ass. Pr. Dr. Hasan Onal and Dr. Emin Mindan have written the introduction and back cover of the book. It is such a privilege and honor to be able to gain their appreciation and approval.
As for this cake: it came to me very suddenly. You see, the weather is impossibly hot and Bade and I are spending nearly all our time at home this week. She is bored and thus, obsessed with me. She is spending most of her time following me around or on my lap. We are just like one pair of mom and toddler gorillas in here,  so I needed an excuse to hide and work in my kitchen.
I admit that I also tried to make a tiny mole in the middle of the cake from grapes and carrots. But I have never had such crafting skills so I ended up eating him. Such shame.
---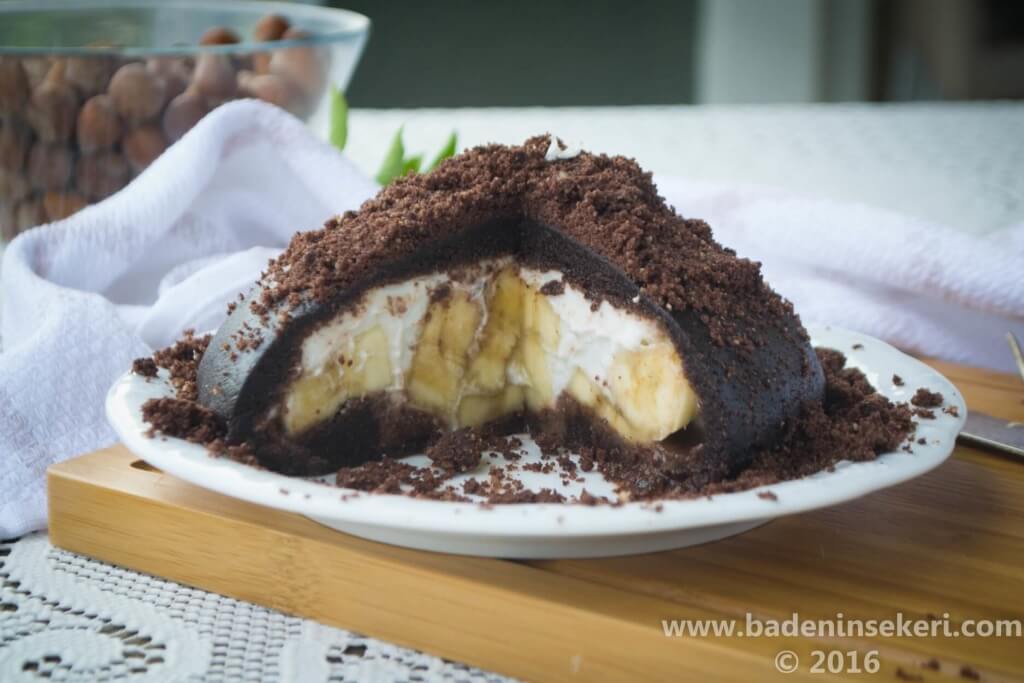 ---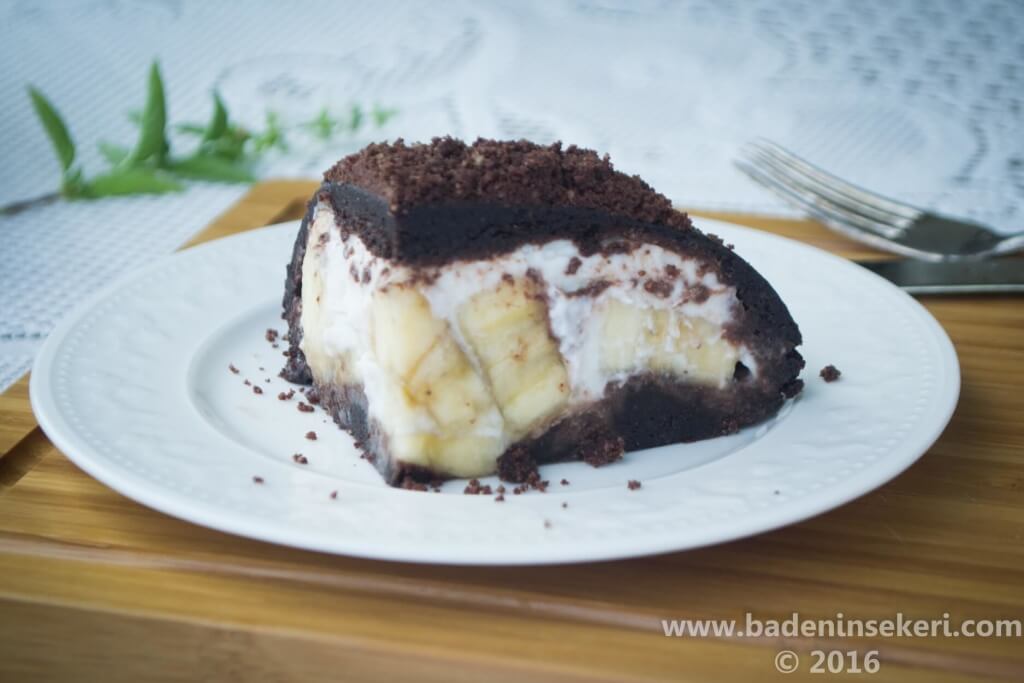 ---
Grain-free Healthy Mole Cake
Prep Time: 30-45 min
Serves: 4 medium slices
Ingredients:
For the outer layer
200 gr (2 cups) walnut kernels
150-160 gr (20 pcs) dates
4 tbspn cacao
For the cream filling
3 heaping tbspns clotted milk cream
3 heaping tbspns cream cheese
½ tspn vanilla extract
2 tbspns honey
Or, (casein-free alternative)
400 ml coconut milk (canned, refrigerated overnight)
20 gr 81 tbspn) honey
½ tspn vanilla extract
For fruit filling
1 large banana
For the topping
2 handfuls of walnut or hazelnut kernels
1 tbspn cacao
Instructions:
1-Soak the dates in warm water & pit. Pulse with walnuts and cacao until smooth and a sticky dough forms.
2-Slice bananas. Mix cream filling ingredients until smooth and homogeneous.
3-Cover a round bowl* with parchment paper and spread the dough by pressing with your fingers. Fill it with cream and banana slices. Close up the cake from the top by combining the upper sides carefully with your fingers. Turn the covered cake upside down on a serving platter and remove the parchment carefully.
4-Keep in the fridge for 1 hour.
5-To make the earth-looking topping,  pulse cacao with walnuts/hazelnuts. Sprinkle on top of the cake, slice and serve.
Notes:
*My bowl was of 16 cm diameter.